Two strong earthquakes have devastated part of northwestern Iran killing at least 250 people and injuring more than 2,000 others.
Thousands of people were forced to spend the night outside as aftershocks rattled the area.
The US Geological Survey says the first quake had a magnitude of 6.4 and struck 37 miles northeast of the city of Tabriz. Its epicentre was a region between the towns of Ahar and Haris, about 200 miles northwest of the capital Tehran.
The second quake with a magnitude of 6.3 struck 11 minutes later. Its epicentre was 29 miles northeast of Tabriz.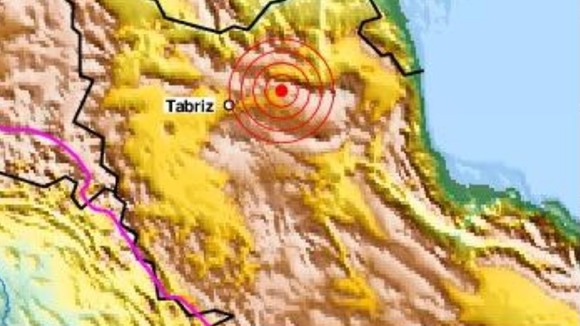 State television says at least six villages have been totally destroyed with dozens more being affected.
At least 10 aftershocks hit the same area and were felt close to the Caspian Sea.
Authorities are urging people in the affected regions to stay outdoors and spend the night at parks and open spaces in case any more aftershocks hit.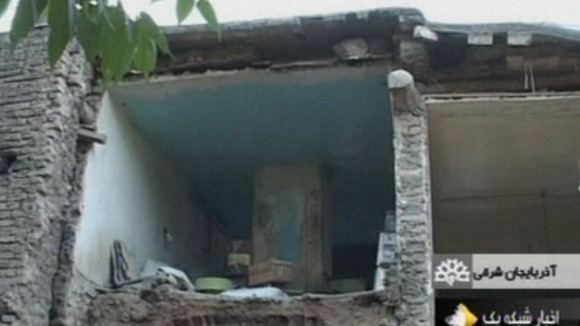 Authorities fear the death toll could rise as rescuers try to reach people trapped under rubble. Some remote villages have also not been reached.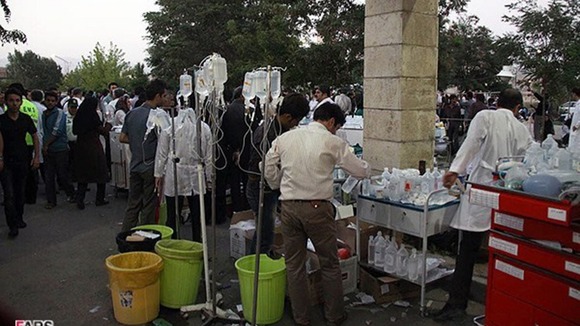 Iran is located on seismic fault lines and is prone to earthquakes
It experiences at least one earthquake every day on average
Vast majority are so small they go unnoticed
In 2003, 26,000 people were killed by a magnitude 6.6 quake that flattened the historic southeastern city of Bam