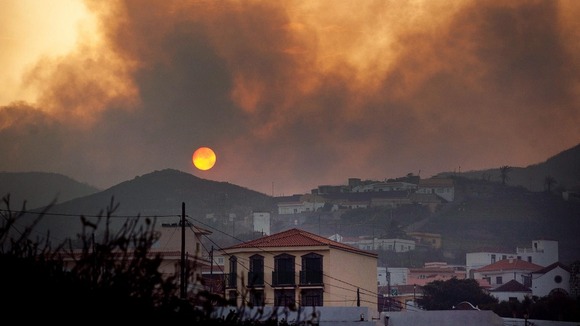 Fierce wildfires have forced thousands of residents from their homes across the Canary Islands of La Gomera and Tenerife. The fires are the most severe of the dozen reported across Spain by regional governments today. In Alicante two fire fighters were killed battling forest fires on the east coast of the country, and two more remain in hospital.
More than 4,000 residents and holiday makers have been forced to leave more than eighteen towns and villages across La Gomera and Tenerife.
Residents have not been allowed to return to towns and villages that had been evacuated, eight on the popular tourist island of Tenerife and 10 on La Gomera, according to local government officials.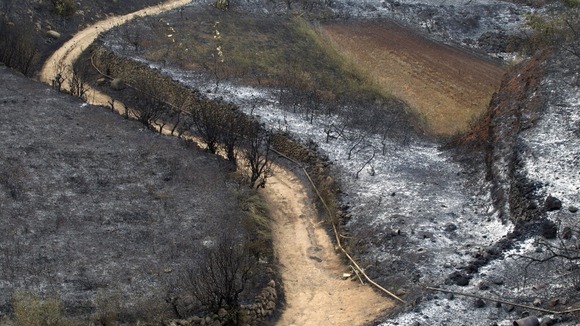 Regional officials said there was evidence the fire on La Gomera was started deliberately:
It had two focal points three kilometres apart that began burning vigorously within a short space of time from each other.
– Nancy Melo, La Gomera regional official

Crews working across the Canary Island of La Gomera said they were "finding it difficult to limit the spread of fire".

Wind and high temperatures has helped rekindle the flames in many areas, and forced the emergency services to retreat from the hills and mountains.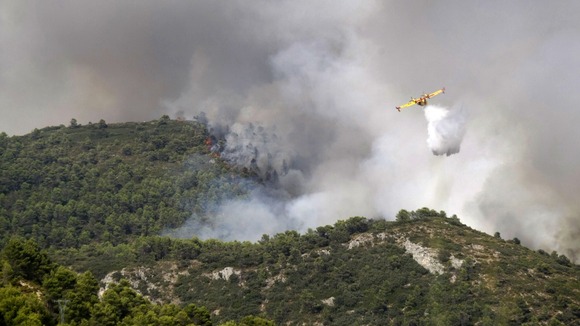 At the heart of the fire on La Gomera is the Garajonay National Park, a world heritage site that experts say contains woodlands that have survived more than 11 million years. The head of the regional government has appealed to Madrid for more resources to help put the fires out.
We are living through hell, we have asked the central government for more resources with which to fight the fire.
– CASIMIMO CURBELO, LOCAL GOVERNMENT LEADER OF LA GOMERA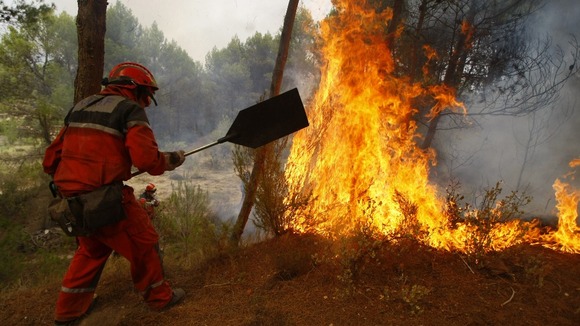 Fires in Spain and other Mediterranean countries char hundreds of thousands of acres every year.