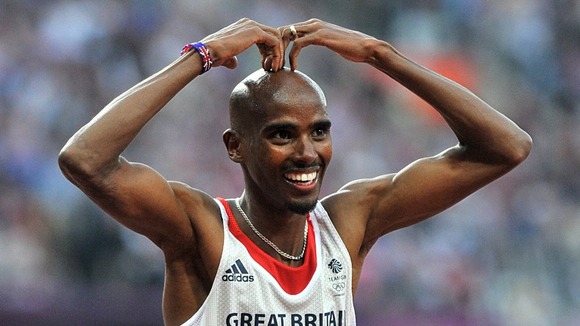 The sight of the British long-distance runner Mo Farah doing his victory pose has become one of the most iconic and widely-imitated images of the Olympic Games.
Nicknamed the 'Mobot', the move has its origins in an episode of the Sky series 'A League of Their Own' in which Farah admitted he didn't have a victory dance.
The show's host, James Corden, challenged the panellists to invent a move that Farah could do at the Olympics, and the sports commentator Clare Balding came up with the idea of using the 'M' from the YMCA song by Village People.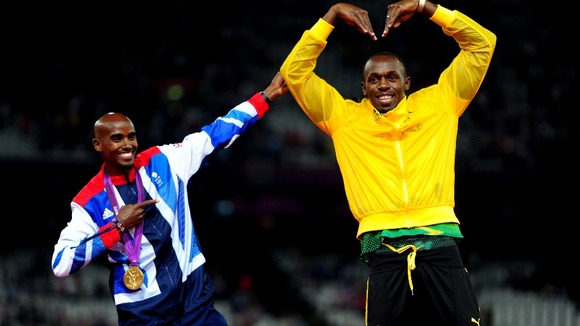 The next time most people saw the Mobot again was in the final throes of the men's 10,000m race in the Olympic stadium. As Farah crossed the line he reincarnated the move, which became in instant hit.
One of the most memorable images of London 2012 shows the Jamaican sprinter Usain Bolt doing the Mobot while Farah mimics Bolt's famous victory pose.
Farah even struck the pose outside Number 10 Downing Street when he went to meet the Prime Minister.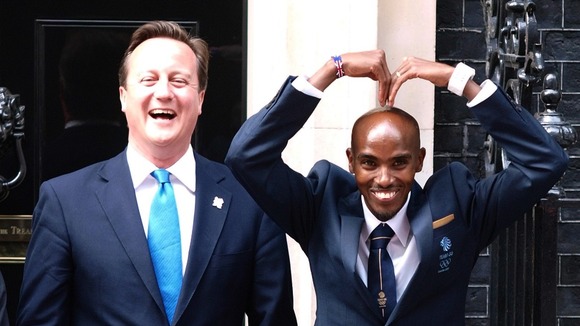 The move was quickly adopted by the crowds of spectators at the Olympic stadium.
Even the mayor of London, Boris Johnson, indulged reporters at a press conference by striking a pose, although the Culture Secretary Jeremy Hunt and LOCOG chairman Seb Coe declined.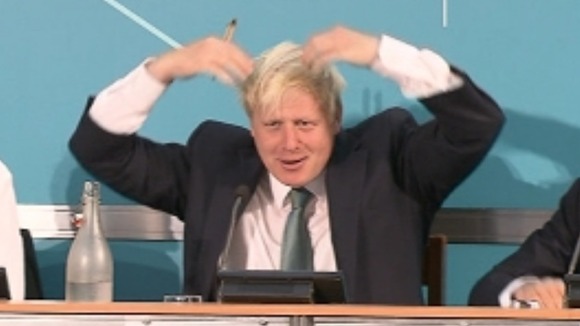 Mo Farah is one of the most successful athletes representing Great Britain at this year's games after winning gold medals in both the 10,000m and 5,000m events.