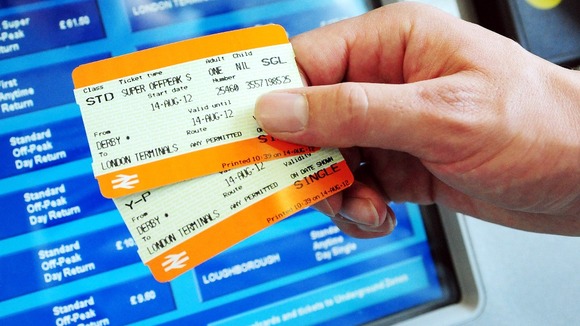 Commuters in England face a greater-than-expected 6.2% hike in average fares from January after official figures revealed a shock rise in the inflation rate today.
The July retail prices index (RPI), which is used to determine the following January's annual rise for some rail fares, was expected to remain static but figures out this morning show that it increased from 2.8% to 3.2%.
A Treasury spokesman described the figures as "disappointing" but stressed that the overall trend is that inflation has been falling since September.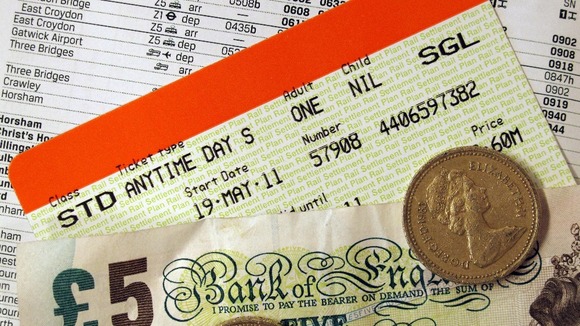 The average fare increase in England is calculated by adding 3% to RPI, meaning an average increase of 6.2%, while some fares can go up by a further five percentage points as long as they are balanced by cuts on other tickets. Read more about how rail fares are calculated here.
The formula for calculating the rises was changed to 3% on top of RPI from 1% as part of the Government's plans to reduce the taxpayer's support for rail fares. Responding to today's news, the Labour party said that it would cap the rise at 1% above inflation.
Labour would be putting passengers first by banning train companies from increasing fares above a strict cap of one per cent above inflation across all routes. So while commuters could pay up to eleven per cent more every year under the Tories and Liberal Democrats, fares would rise by no more than one per cent above inflation under Labour.
– MARIA EAGLE, SHADOW TRANSPORT SECRETARY

The Scottish government has capped regulated fares at this level, while the government's of Northern Ireland and Wales have not made a decision yet.

Stephen Joseph of the Campaign for Better Transport said that today's inflation rises put "even more pressure on the Government" to rethink the formula for setting fares.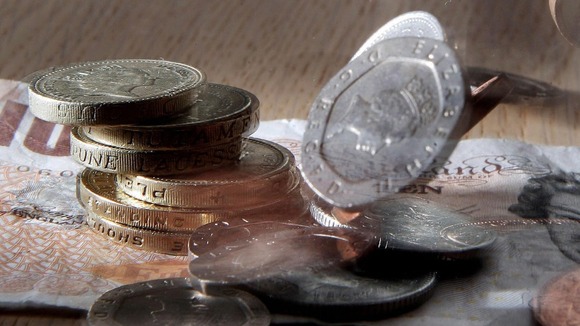 Unions, transport campaigners and rail passenger groups have launched a day of action to protest at "massive" fare increases and cuts to jobs and services.
A series of demonstrations will be held at railway stations across the country to coincide with news of the latest fare increase. Bob Crow, the leader of the Rail Maritime and Transport Union, has called on the Government to nationalise the rail network.
Rail passengers have already absorbed an 8% increase in average prices so far this year.
The planned hike in average regulated ticket prices, which follow a similar increase for 2012, will mean that fares have risen by more than inflation for 10 years in a row.
Theresa Villiers, the transport minister, told ITV Daybreak that the increases were needed to improve the rail network and lower prices in future.
Transport Secretary Justine Greening has said she is keen to see "what we can do to keep rail fares down to something affordable.
She added: "I shall be looking at whether there is a way of doing that in the autumn but we have to stick with our deficit-reduction policy."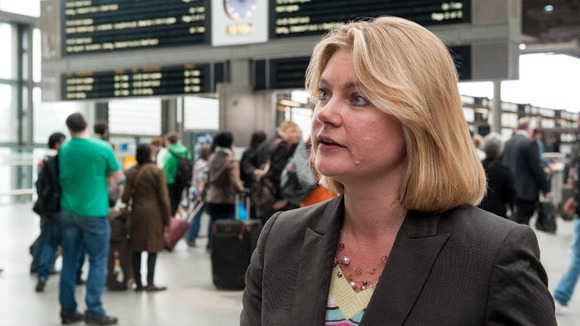 Where the protests will take place
Unions and transport campaigners are staging protests at the fare increases and potential job losses at 40 stations across the UK including:
Waterloo
Euston and Kings Cross in London
Birmingham New Street
Newcastle upon Tyne
Liverpool Lime Street, Crewe
Glasgow Central and Edinburgh
Waverley
A full list of the stations where protests or ticketing activity is taking place can be found here.
Elsewhere, the wider consumer prices index (CPI) rate of inflation rose from 2.4% in June to 2.6% in July. It had also been expected to remain static.
According to the Office for National Statistics, the rise in inflation on both the CPI and RPI is driven by sales of air fares, clothing and footwear. Car and housing sales also affected the RPI increase.