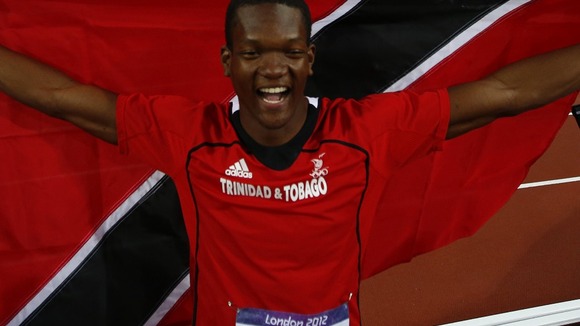 Gold medal winner Keshorn Walcott from Trinidad and Tobago may not have had a commemorative stamp produced in his honour or his local post box painted gold, but he is unlikely to be too jealous.
The 19-year-old threw 84.58 metres in the men's javelin to win his nation their second ever gold medal. His efforts have been rewarded with £100,000 in cash, a luxury home worth $2.5 million according to The Trinidad Express, around 20,000 acres of land, and a lighthouse. Caribbean Airlines are planning to name a plane after him.
The teenager from the tiny village of Toco received a hero's welcome when he returned yesterday.
The Prime Minister came to meet him at the airport, and declared Monday a bank holiday in his honour.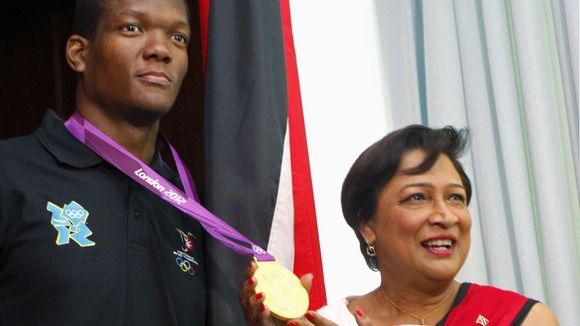 He was also met by the Trinidad and Tobago's first Olympic gold medalist, Hasely Crawford who won gold in the men's 100 metres in the 1976 Montreal games. President Persad-Bissessar said he was an inspiration to the whole country:
Keshorn will shine as a beacon of light to the young people of the nation.
Walcott is the youngest javelin winner in the history of the games, and the first non-European to win the men's javelin since 1952.
Pairco airport was transformed into a carnival for his arrival. Thousands of people dressed in red turned up meet their country's newest hero.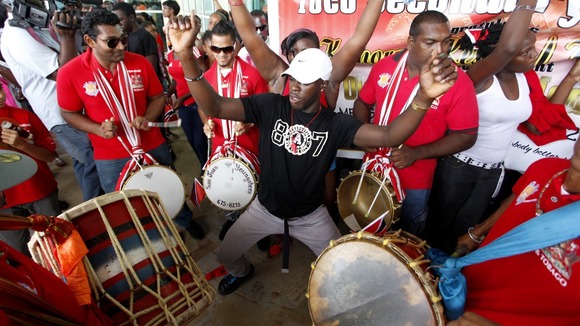 Walcott, who is the reigning world junior champion, thanked everyone for turning up to meet him and thanked his family.
I was proud to carry the flag of Trinidad and Tobago. Thanks to everyone for all the support and thanks to mum and dad, my brothers and sister.