Olympians Usain Bolt, Jessica Ennis and Tom Daley on The Jonathan Ross Show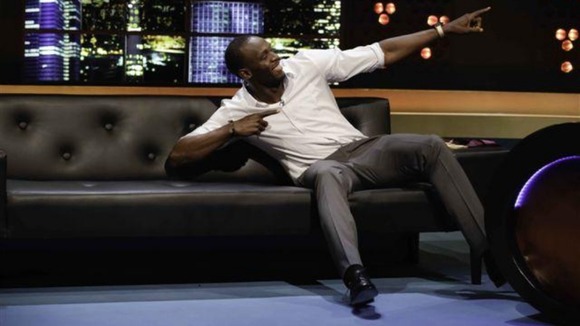 Three Olympics stars will appear on The Jonathan Ross Show tonight.
Triple London 2012 Olympic champion Usain Bolt, heptathlon gold medallist Jessica Ennis, and men's 10m platform diving bronze winner Tom Daley will be on the sofa.
The world's fastest man tells Jonathan that would definintely like to play for Manchester United in the future. He says:
That's definitely one thing I want to try. I think I'll be good. I can do that. I've got the skills"
– Usain Bolt on his ambition to play for Manchester United

Bolt is also confident he will be going to Rio for the next Olympics. He says: "I definitely think so, if I pace myself. My coach says as long as I stay fit and focus I'll be on top of the world until I retire."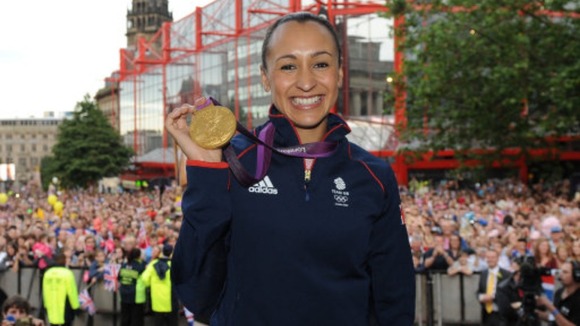 Jessica Ennis says she has been enjoying having some time to herself since the end of the Olympics and has been ignoring calls from her coach.
"I've been avoiding speaking to him. He keeps texting me but I'm putting it off for a few more weeks, she admits.
When Jonathan asks Jessica Ennis how she relaxes, she confesses that she enjoys red wine and she has also bought the Fifty Shades of Grey books. "I've got three of them lined up".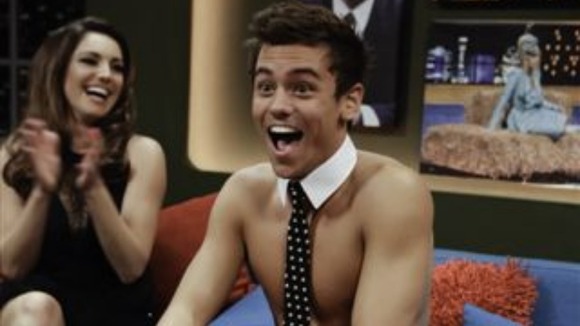 Tom Daley causes a stir when he turns up in a shirtless collar. "The invite I got said smart/casual," he explains.
The young diver tells Jonathan he has had the toughest 18 months of his life following the tragic death of his father.
He says of his father not being there to see him at the Olympics:
I'm gutted he wasn't there to watch it. All the hard work we put in together when I was young paid off.

It's good my family have finally got some good news.
Colin Farrell and Kelly Brook also appear on the show plus there is a performance from Rita Ora.
The Jonathan Ross Show, 10pm, Saturday 18 August, ITV1