Cher Lloyd booed off stage at V festival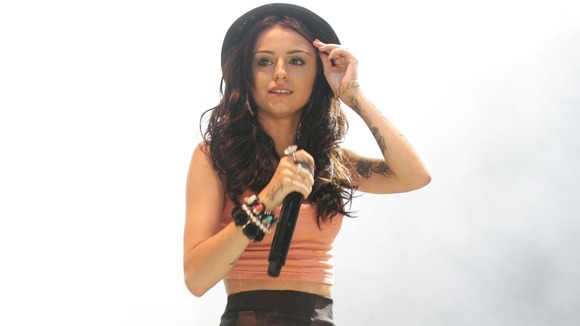 Cher Lloyd walked off stage during her performance at the V Festival at Hylands Park in Chelmsford yesterday after a member of the audience threw a glass bottle of urine at her.
The 19-year-old had been booed by some parts of the crowd and was only into her second song when the incident occurred.
Clearly shocked, she was seen backstage in tears, before she composed herself and returned to her performance.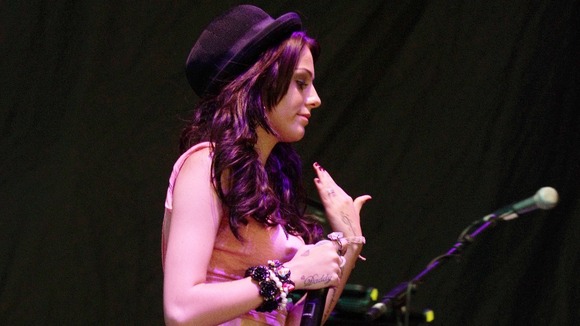 Cher had been looking forward to the performance at the festival, headlined this year by inde bands The Killers, the Stone Roses, and Snow Patrol.
Looking forward to doing V again today (: xxx
Her management advised her to stop the gig for her safety, but she did not want to disappoint the crowd who wanted to see her. She came back on stage to applause and told the crowd:
It's hard enough being up here, but it's not nice having bottles of p**s chucked at you.
However after more bottles were thrown, she decided to end her set early.
Cher thanked her fans for their support on twitter, but explained she had to cut the gig short for the sake of her safety.
Thank you so much for all the nice messages, shame that a couple of people had to ruin it, unfortunately a glass (cont) http://t.co/FfWtq9Nq
The X factor finalist has been a victim of cyber-bullying and trolling since she leapt to fame in 2010. She told Panorma earlier this year:
I must get at least ten tweets a day saying I'm a dirty pikey. I think they know it's going to get to me, or because they know they can.

There have been many times when I've cried myself to sleep. I'm very scared because I like to think people think I'm strong, because if they don't, then they might not think I can do it... Some days I wish that people would leave me alone for a bit and for there to be a hole to suck me in.
Her fans were outraged on her behalf:
Tom Daley gets a bad tweet and the police arrest someone. Cher Lloyd gets abuse and a glass bottle of urine thrown at her, nothing happens.