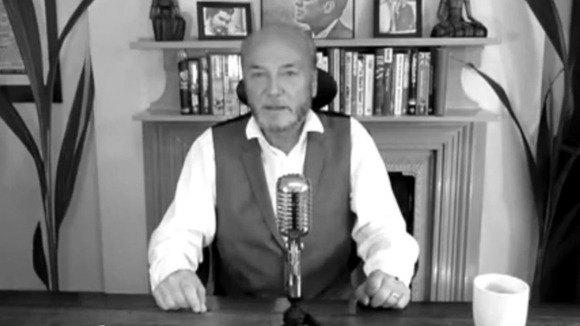 George Galloway has attracted criticism after suggesting that the rape allegations levelled against him by two women in Sweden "don't constitute rape," the New Statesman reports.
The Respect MP for Bradford made the comments in video podcast he hosts called 'Good night with George Galloway'.
ITV News' UK Editor Lucy Manning reports:
In the video, he contends that because both of the women who made the allegations agreed to have sex with him, they effectively entered into a "sex game" and could not withdraw their consent at a later point. He writes: "Not everybody needs to be asked prior to each insertion".
The comments occur around 22 minutes into the video.
Julian Assange, the founder of Wikileaks, was granted refuge by the government of Ecuador last week after losing his case against a UK extradition warrant that would force him to face the rape allegations in Sweden.
Mr Assange, who is living in the Ecuadorean embassy in London, says the allegations are politically motivated and that the Swedish government intends to extradite him to the US.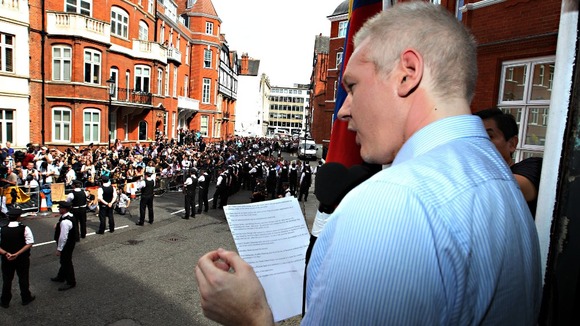 In his video, Mr Galloway admits that he finds Julian Assange's sexual behaviour "sordid" and "disgusting" but says that the allegations against him amount to "bad sexual etiquette" and not rape.
I think that Julian Assange's personal sexual behaviour is something sordid, disgusting, and I condemn it.

But even taken at its worst, the allegations made against him by the two women – and I'm not even going into their political connections, I'm going to leave that for others and for another day.

Even taken at its worst, if the allegations made by these two women were true, 100 per cent true, and even if a camera in the room captured them, they don't constitute rape.

At least not rape as anyone with any sense can possibly recognise it. And somebody has to say this.
– George Galloway MP

The comments have attracted criticism on Twitter:

Mr Galloway has tweeted several ripostes, describing the criticism as a "liberal chorus" and suggesting that it plays into the hands of the "Empire" and the Pentagon".

Oh how this " liberal" chorus of Pavlovian reaction must delight the Pentagon!

Oh my, what a lot of "liberal" useful idiots the Empire can count on. It's about WIKILEAKS stupid...!

The leader of the Respect party Salma Yaqoob tweeted that she had not yet heard Mr Galloway's comments because she is acting as a birth partner for her sister-in-law.

I am currently being a birth partner in hospital. Have not had chance to see blog/vid that sm ppl are asking for a response.Will do so later

George Galloway has long courted controversy having been outspoken about Britain's involvement in Iraq and Afghanistan while serving as a Labour MP. He was expelled from the party in 2003.

He won a surprise landslide victory in the Bradford West by-election in March.