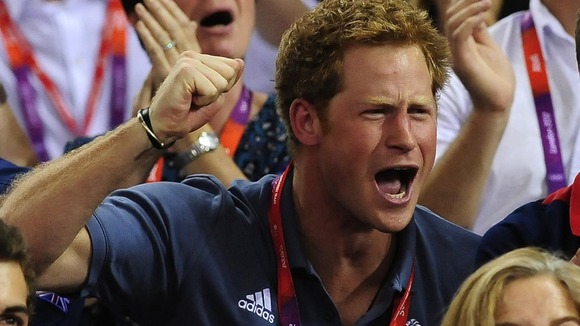 Clarence House have confirmed that pictures of Prince Harry naked and cavorting with a girl in a Las Vegas hotel are authentic.
They added that the prince "was letting off steam" but is this acceptable behaviour for the man who is third in line to the throne? Or is he just a 27-year-old having fun?
We asked our Facebook followers and here are some of their posts:
I wouldn't let my husband do that type of thing even at a private party! It's not as if he can blend into the background when he comes home is it? He's in the public eye and in that respect should show some respect. He can let off steam in other ways an besides why does he need to let off steam in the first place?
– Judi Desouza
O T T...not befitting a chappy in his position...I bet the Queen is LIVID!!
– Ian Anthony-Huntly
If he was a nurse or a teacher for example, he would be sacked.
– Pete Raynor

However, the overwhelming majority said the prince should be allowed to have fun.
Make him king now! What a guy!!!
– Darren Taff Maloney
Having the well deserved fun he is entitled to. He puts his life on the line when he is fighting for his country so just leave him alone and let him live the life of a lad his age. Shame these people who video these things have got nothing better to do with their lives. They're obviously not as happy as Harry is!!!!
– Doreen Crighton
He's entitled to a private life just like the rest of us!! He's havin a good time what's so wrong with that we ALL do the same !!!!
– Emma Whittingham
It would be inappropriate if he were to do it in public, but this was at a private gathering. He ought to be entitled to the same level of privacy as everyone else.
– James Morgan