London 2012 star Sir Chris Hoy swaps his bike for an RAF Typhoon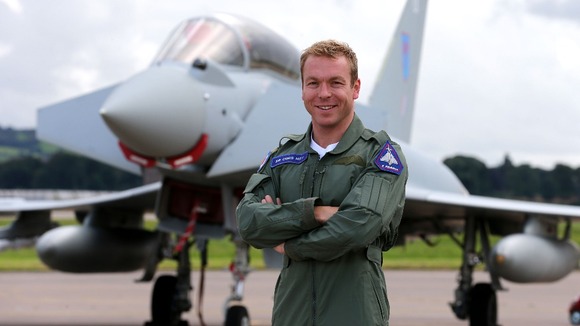 Six-time Olympic gold medallist Sir Chris Hoy swapped his bike for a Royal Air Force Typhoon as he took to the skies above Scotland.
The cyclist boarded the aircraft - which can fly at twice the speed of sound - during a visit to RAF Leuchars in Fife.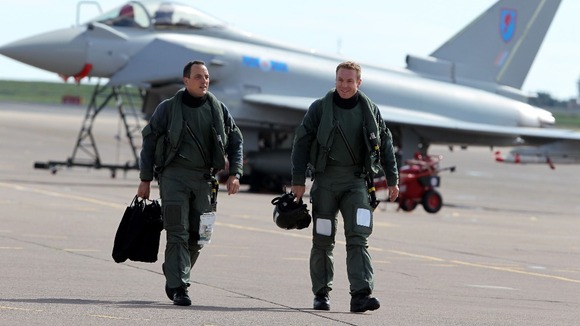 Sir Chris joined 6 Squadron for the 60-minute flight during a routine training exercise which saw him fly at around 30,000ft.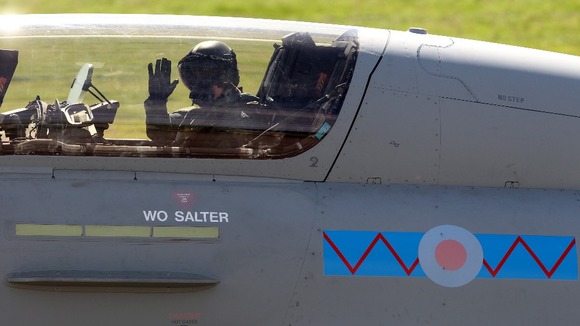 Sir Chris said:
It was absolutely incredible. It's very difficult to explain just how exciting that was to be up there and what a thrill it was.

I feel very privileged to be asked to come here and take part in this once-in-a-lifetime opportunity.

I was in sheer awe of the machinery and how the aircraft operates, and the pilot as well. I'm full of admiration for the skills these guys have.
– Sir Chris Hoy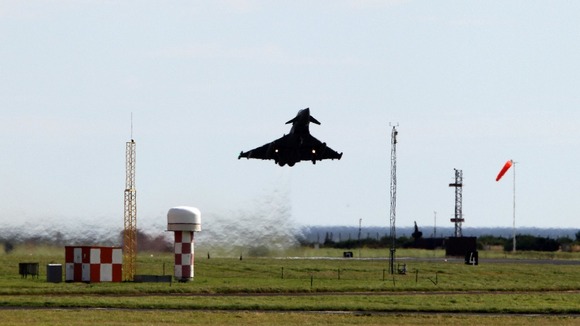 The Typhoon is the RAF's multi-role combat aircraft and several jets were based at RAF Northolt in west London to provide air security throughout the Olympic Games.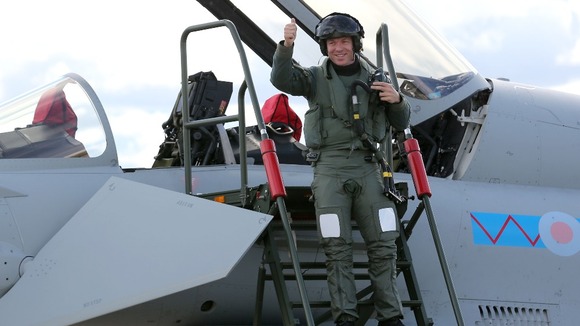 Wing Commander Roddy Dennis flew the aircraft with Sir Chris as a passenger up to Orkney and then back over the Highlands. The Olympian then took over the controls as the Typhoon travelled just off the coast of St Andrews.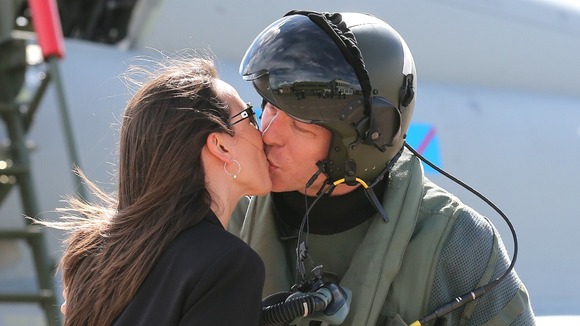 Wing Cdr Dennis said:
It was fantastic. When the opportunity came for Sir Chris to come to Leuchars and for us to take him flying, we didn't want to miss that.

He took control and did a loop and was a bit of a natural. With someone like him, with his skill and natural ability, it was great to get him in the back seat.

We gave him a quick brief and he picked it up very quickly and he absolutely loved it, it was great fun.

Our frontline Typhoons are single-seat multi-role aircraft but we have some twin-stick jets for training purposes and it was a pleasure to give one of our Olympic gold medal winners this opportunity. He was the perfect passenger.
– Wing Commander Roddy Dennis