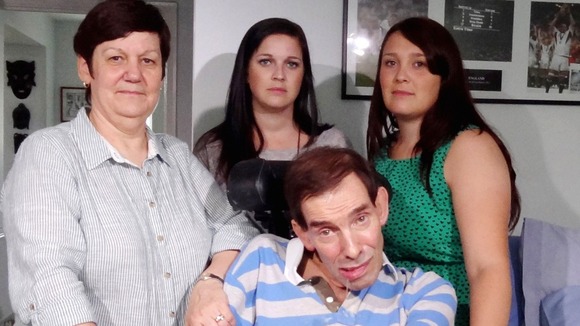 Locked-in syndrome sufferer Tony Nicklinson, who lost his High Court battle last week for the legal right to end his life when he chooses with help from a doctor, has died.
His family said he died peacefully this morning of natural causes.
ITV News' Social Affairs Editor Penny Marshall reports:
Tony joined Twitter earlier this year using eye movement technology to access the social networking site. Today, his family used his account to tweet his final message:
You may already know, my Dad died peacefully this morning of natural causes. he was 58.
before he died, he asked us to tweet: 'Goodbye world the time has come, I had some fun'
Thank you for your support over the years. We would appreciate some privacy at this difficult time. Love, Jane, Lauren and Beth
His wife said on Twitter she had lost the love of her life.
@tonynicklinson last tweet. 'Goodbye world the time has come, I had some fun' I have lost the love of my life but he suffers no more
His lawyers released a short statement.
This is to notify you of the sad death of Tony Nicklinson at approximately 10am this morning.
– Bindmans LLP

Last week, Tony Nicklinson said he was devastated and disappointed after losing his High Court battle to have a doctor end his life without fear of prosecution.

Tony Nicklinson suffered a stroke seven years ago that left his perfectly healthy mind trapped inside a paralysed body. He communicated using a special eye movement technology.

Once an active business man and former rugby player, he went to the High Court to argue that his life was so demeaning and undignified that he should be given help to die.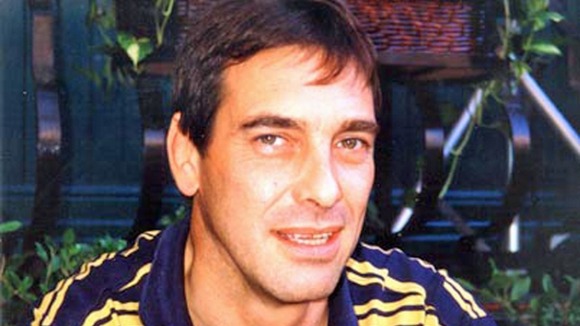 His case differed to that of an "assisted dying" because he was challenging the law on murder.
He asked the High Court to grant a declaration that a doctor could intervene to end his "indignity" with his consent and with him making the decision with full mental capacity, and have a "common law defence of necessity" against any murder charge. The High Court rejected his argument.
Last week, the family said they would appeal against the High Court decision and would keep fighting. His daughter Lauren said:
The alternative is starvation. Why should he have to starve himself to death when he could go in a safe home with people that love him? To think that he might have to waste away and starve himself to death is horrific and it makes me feel quite ill, to be honest.
Wiltshire Police said today there are no suspicious circumstances linked to the death and they would not be investigating.
Police are not involved at all. We can confirm he passed away and it is not a matter for Wiltshire Police.

His death certificate has been signed by a doctor, so it is not a matter for Wiltshire Police or the coroner.
His daughters Lauren and Beth both paid tribute to their father on Twitter:
Dad, you are finally at peace. Beth and I are so proud to be your daughters, we got our strength from you. I love you xxx
RIP @tonynicklinson. Couldn't have asked for a better dad, so strong. You are now at peace, we will be fine. I love you xxx
Lawyers representing 'Martin', a 47-year-old British man who also has locked-in syndrome, have said that they will appeal against the High Court judgement denying their client the opportunity to take the necessary steps to end his own life.
Mr Nicklinson's case was contained in the same judgement but differed in what it was trying to achieve. Richard Stein, the head of human rights at Leigh Day & Co said:
We will continue to fight for a 'compassionate defence' for anyone who will help him take the necessary steps to end his tortuous existence.
– Richard Stein, Martin's lawyer

Martin himself paid tribute to Tony Nicklinson today:
I am relieved for Tony [Nicklinson] and offer my condolences to his family for the man they'll miss.

I hope that I too can be set free from this existence but I would like it to be in the manner of my choosing.
– 'Martin'