Katherine Jenkins slams Beckham affair rumours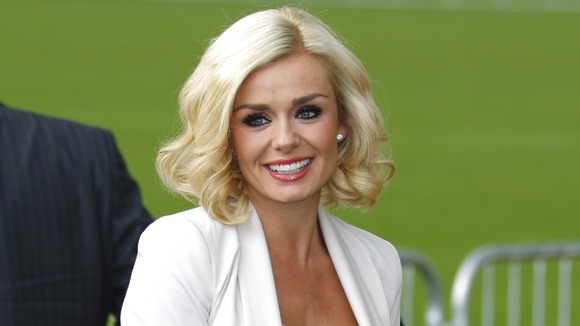 Welsh opera star Katherine Jenkins has taken to Twitter today to "absolutely deny" rumours that she had an affair with David Beckham.
Jenkins, 32, confirmed she had sought legal advice over the internet claims, which she described as "very hurtful" and "untrue."
This afternoon, she told her more than 225,000 Twitter followers:
Dear Twitter friends, I've read some horrible rumours on here & want u 2 know I absolutely deny I've had an affair with David Beckham.
The rumours are very hurtful, untrue & my lawyers tell me actionable.
Jenkins, who split from TV presenter Gethin Jones last year, said the claims of an affair were ridiculous given she has spent very little time with the 37-year-old football star, and has never been alone with him.
I've only met David twice: once at the Military Awards in 2010 & on a night out in the West End in Feb 2012
We were out in a group of friends & it was just a normal fun evening out.
Just so we are clear I have never been on my own with him and never arranged to meet up.
A spokesman for Beckham also dismissed the claims.
Unfortunately, we have to deal with this type of nonsense on Twitter. One minute David is dead, then more scurrilous rumours, there is not one jot of truth to any of it.