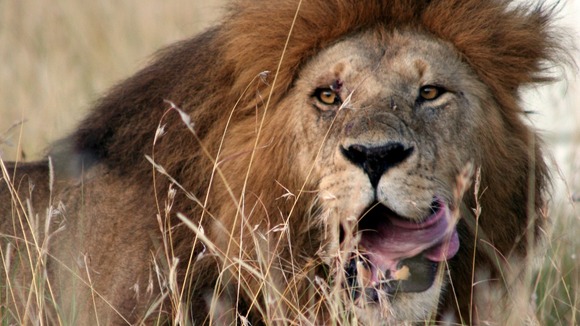 Police have called off a search for a lion that was reportedly on the loose in Essex, believing that the animal at the centre of sightings was likely to be a "large domestic cat" or "wildcat."
Officers spent almost 24 hours combing the countryside around Clacton-on-Sea after a group of residents claimed to have seen a lion near Earls Hall Drive in St Osyth.
The force scrambled helicopters with heat-seeking equipment to land in the area, following reports of the sighting last night.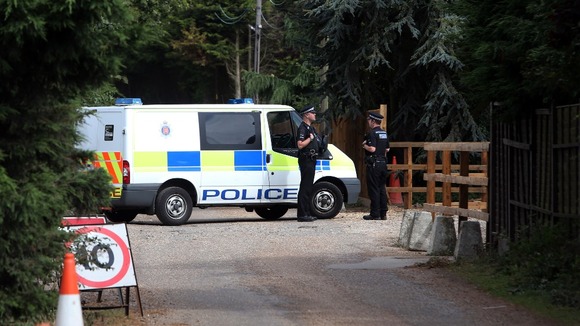 Residents were warned to remain "vigilant and cautious" if they were venturing for walks in Clacton's countryside.
The police enlisted the help of experts from Colchester Zoo who believed the sighting to be genuine after viewing a picture of the creature taken by a local.
Zoo workers armed with tranquilliser guns joined armed officers in searching for clues such as pawprints.
But the force called a halt to the lion hunt this afternoon after search teams found no evidence of the big cat.
We believe what was seen on Sunday evening was either a large domestic cat or a wildcat.

Extensive searches have been carried out, areas examined and witnesses spoken to; yet nothing has been found to suggest that a lion was in the area.

We would like to thank the local community and holidaymakers for their patience and support throughout the past 24 hours as the police and media presence would have been somewhat overwhelming for them.
– ESSEX POLICE SPOKESMAN

Amid the panic, rumours spread that the "lion" might have fled The Great British Circus, which was based as Clacton Airfield.

But the show's run ended around a fortnight ago, according to a local events website.

Pub landlord Dave Sparks, who runs the Red Lion pub in St Osyth, told ITV News the police hunt was "surreal".