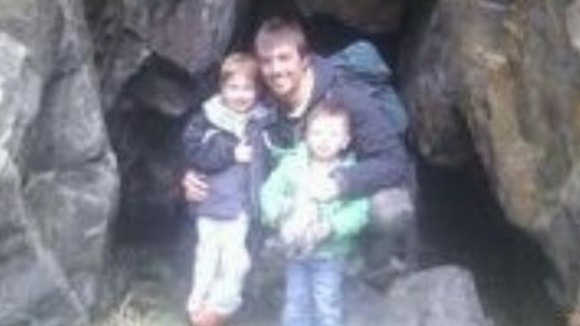 Three young children have died after a canoe capsized in a sea loch on Sunday, while the search for two of the victims' father continues.
Brothers Jamie Beaton, two, and Ewen Beaton, five, were on board a six-man boat with their father, Ewen Fraser Beaton, and another family when it overturned in Loch Gairloch, near Ullapool in the Highlands, on Sunday afternoon. The search for Ewen Fraser Beaton has resumed this morning. He is presumed dead.
The young boys were lifted by helicopter from the water and airlifted to Raigmore Hospital in Inverness in a serious condition, where they sadly died.
Five-year-old Gracie Mackay, who was left seriously ill overnight after being pulled out of the water, also later died on Monday evening.
ITV News' Scotland Correspondent Debi Edward reports:
Her father Garry and eight-year-old sister, Callie Mackay, who were also on the boat, had managed to swim to shore unscathed and alert Stornoway Coastguard to the incident at around 4.15pm yesterday.
According to reports, the children were wearing life jackets but their fathers were not.
The grieving Beaton family said they were "utterly devastated" in a statement released through Northern Constabulary:
We are utterly devastated by what has happened and the loss of our beautiful little boys. We appreciate all that has and is being done by emergency services to find their adoring father, Ewen.

It is too difficult to say anything more at this time and we would appreciate our family being left in peace to grieve our terrible loss.
The Maritime and Coastguard Agency later said the search for Mr Beaton, 32, had become a recovery mission.
The weather is less favourable for searching today than yesterday but units have been out searching since first light.

Sadly at this stage the search and rescue phase has now moved to a recovery mission.
– Carol Collins, Stornoway Coastguard watch manager

Gairloch and Lochinver coastguard rescue teams searched the shoreline and outlying islands, helped by other local vessels and the Portree and Lochinver RNLI lifeboats.