Paralympic Torch journey
Life after injury for soldiers competing for ParalympicsGB
by Neil Connery, ITV News Correspondent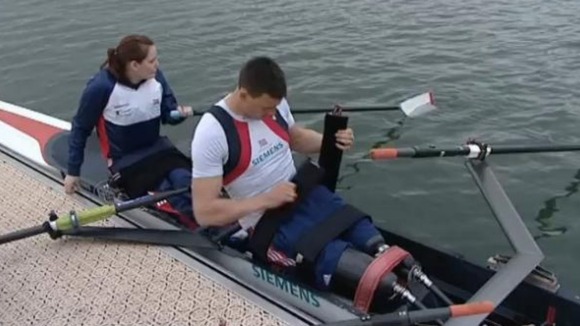 The Paralympics this week means many things for those who have qualified for the British team.
For the eight injured military personnel - five of whom were hurt in action - at London 2012 (after only one qualified in Beijing), sport is providing them with a life after injury.
Martin Colclough is the man behind a scheme that is aimed at helping injured service personnel to return to an active life through sport.
Speaking to ITV News on the eve of the Paralympic Games, he said he was proud of what the Battle Back programme has already achieved:
The pride I feel is already there actually. I really don't care, well almost don't care, whats going to happen over the next 10 days because the big prize has been won.

We've taken people from being injured and allowed them to realise their dreams as athletes and to be competing on the world stage.
Watch the full report here: