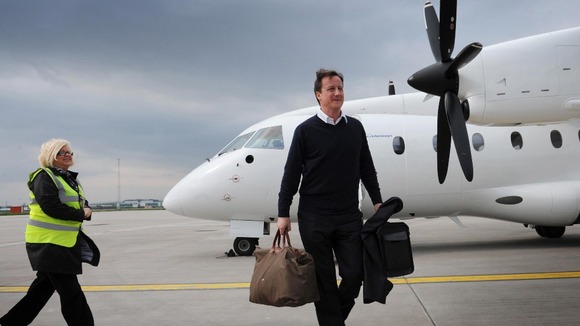 If David Cameron was enjoying his holiday before today, it's a fair bet he isn't now. The challenge from a senior backbencher Tim Yeo to show whether he's a man or a mouse over Heathrow expansion must be galling.
It's especially difficult for the Prime Minister since he went on record before the last election saying a vote for a Conservative Government was a vote against Heathrow expansion.
A u-turn now would expose him to just the sort of ridicule the Liberal Democrat leader Nick Clegg faced after his policy reversal over tuition fees.
It would also mean sacking his Transport Secretary Justine Greening, the Putney MP, who has said she would find it difficult to stay in the Cabinet if there was a change of heart over a third runway.
Despite all this, the Coalition agreement only rules out Heathrow expansion until 2015.
The Prime Minister hinted at the end of July that he did understand the need for London to remain a key airport hub.
This morning Nick Clegg - whose party is firmly opposed to any expansion - was using similar language.
So possibly - after 2015 - the current hostility to Heathrow expansion could start to change.