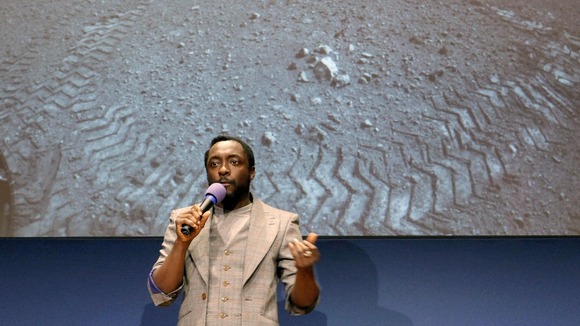 Will.i.am has made interplanetary history in the first ever planet-to-plant music broadcast. NASA's Mars rover, Curiosity beamed his new song from the red planet to earth, playing an mp3 file to an audience of NASA engineers and students in California.
Going where no humans have gone before the song made its solar system debut after travelling more than 330 million miles.
Speaking to students at the Jet Propulsion Laboratory in Pasadena, California, he said the lyrics are about daring to dream and the importance of raising expectations and achievement. During the song the super producer sang about overcoming limits:
Why do they say the sky is the limit when I've seen the footprints on the moon

I know that Mars might be far

But baby it ain't really that far

Let's reach for the stars
– will.i.am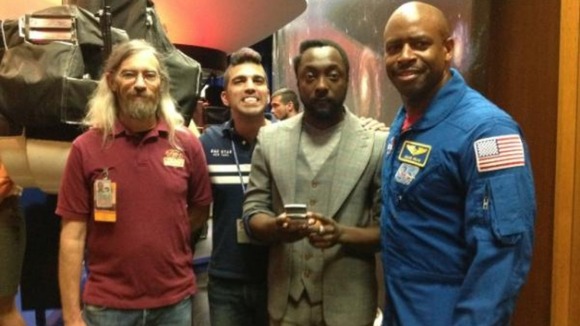 The students are participants in the i.am College Track Boyle Heights Centre, which works to get kids from low-income communities into secondary education.
Will.i.am grew up in Boyle Heights in inner-city Los Angles, and founded the i.am.angel Foundation in 2009 to help young people from the area.
Engineers, including the man known as NASA Mohawk Guy, Bobak Ferdowski, danced along to the song before explaining to students how the transmission was made.
Since the rover has no speakers, the song was not actually played across the surface of Mars.
A NASA spokeswoman said unfortunately the song did not solve the question of whether there was life on the planet:
Obviously, deep space hasn't sent us anything back.