Woman killed on busy London street by falling window
A woman was killed on a busy London street today after being crushed by falling masonry. The victim, thought to be in her 20s, was hit by a concrete window frame in Hanover Square in Mayfair.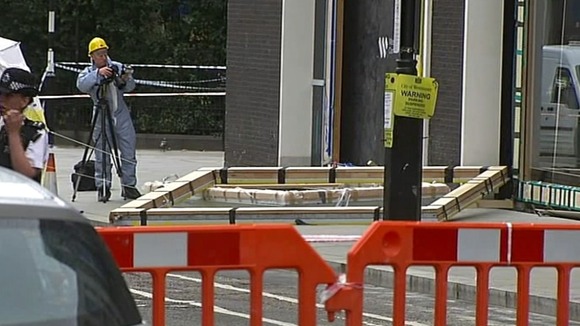 A witness, who called emergency services said:
I heard this incredible loud bang. The guy next to me said: 'What the hell is that?'. I turned round and the frame was on the ground and I was hoping it was a coat underneath, but then I saw an arm.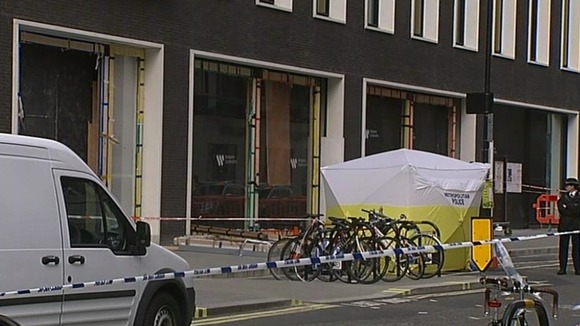 It took around ten people to lift the concrete frame off the victim.
You'd have more chance of winning the lottery than that happening to you. She was in exactly the wrong place at the wrong time.
– Witness

According to its website, the building houses a fine art gallery on the ground floor. Three workers nearby said barricades had been in place around the building but were removed a few months ago.

One witness who wanted to remain anonymous spoke to ITV London.

A forensics tent was sent up in a cordoned off area by police.

The Health and Safety Executive also took photographs at the scene.