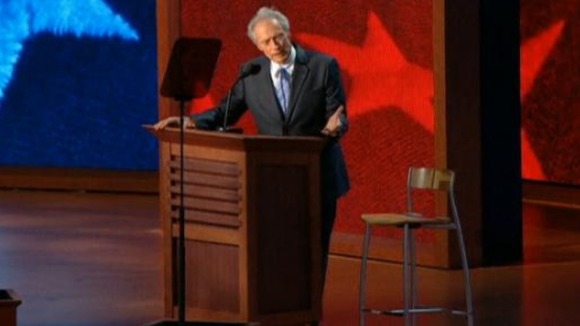 There were some bizarre moments as the Republican Convention came to an end. It had nothing to do with Mitt Romney.
Whoever decided Clint Eastwood was a suitable guest speaker at a political rally will not have slept well.
Eastwood's rambling dialogue with an empty chair and an invisible President Obama was a giant distraction and an instant Twitter sensation.
Then came Mitt. He did his best but he's not an orator and he knows it. So it was sensible and low-key, aimed at moderate voters who are in economic distress. Romney tried to capture the mood of the nation: not so much angry with President Obama as disappointed.
Romney went on to pitch himself as the businessman who could save the American economy and create what people need the most - lots of jobs.
Did he succeed? There will be a bounce in the polls - early polling suggests there already has been some movement since the Convention began - but it may prove fleeting. The Democrats meet in North Carolina next week and the media spotlight will shine on them.
My instant judgment is that Romney's speech was good but not great; impressive in parts but certainly not inspirational. I was sitting with Republican delegates from Arizona and American Samoa and they seemed bored at times.
It won't change the dynamics of a Presidential race that has become surprisingly static.
Clint Eastwood was meant to bring some star appeal to the Republican Party. But his performance last night is now consuming hours of valuable media time. Clint will not have made Mitt's day.