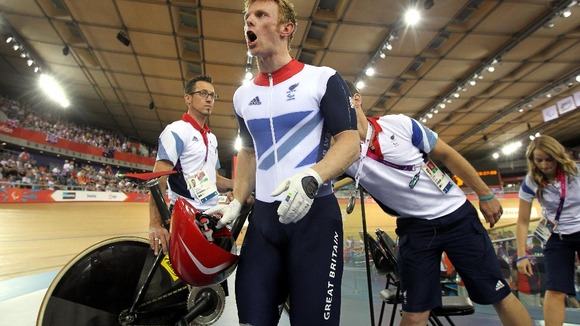 A distraught Jody Cundy protested and boos rang around the velodrome after the cyclist was denied a restart in the men's C4/5 one-kilometre time-trial at the Olympic velodrome.
Cundy, a lower leg amputee and C4 rider, had struggled to get out of the gate on his bike at the start of his time trial. The athlete, who was tipped for gold in the event, raised his hand in expectation of a restart.
But officials argued the incident was due to a rider error, rather than a fault with the equipment and ruled a re-start would not take place.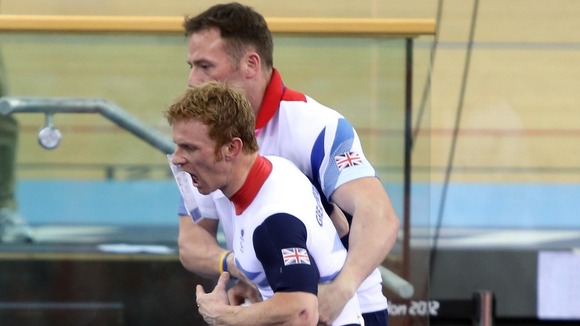 Cundy, unbeaten in the kilo since 2006, was taken to the bowels of the velodrome to calm down, but was heard ranting at British team officials.
He said: "I fell out of the gate because the f******* gate didn't open.
"I've wasted four years of my life to ride in front of 6,000 people. Do you know what it's like to dedicate four years of your life... I can't even express it, there aren't the f******* words.
"I'll never ever get this opportunity again, never, ever. What am I supposed to do now?"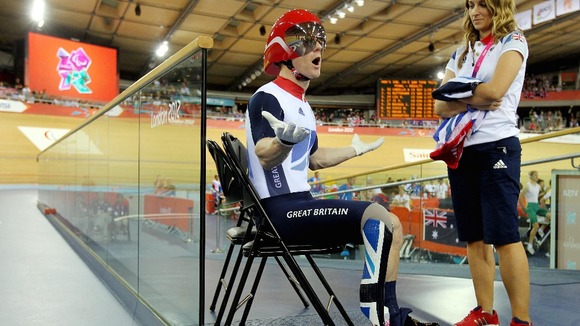 During the countdown I felt the gate didn't release right.

I would count that as a mishap. In the mishap the rules require a restart, but the decision lies with the commissaires panel.

On inspection the gate commissaire said that the gate was fine, the start commissaire said the gate release was fine, so the chief commissaire ruled there was no mishap.

We spoke to the UCI, we asked them to review the TV footage, they ruled the TV evidence would be inadmissible.

I tried to argue with them. I told Jody and naturally Jody's reaction was as you saw.
– Paralympic cycling coach Chris Furber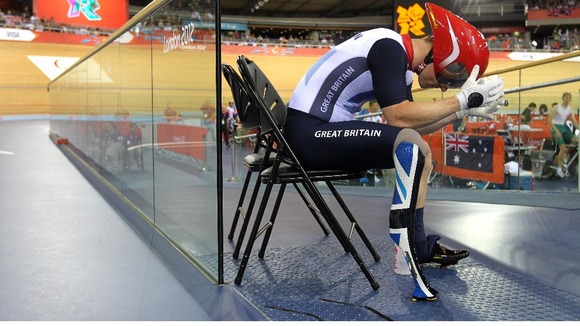 Cundy, who was taking part in his fifth Paralympic Games, later apologised to the crowd at the velodrome for his outburst.