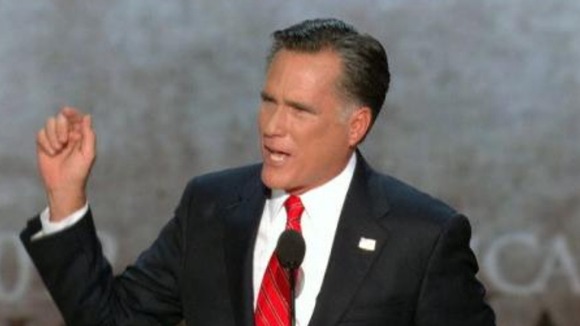 Mitt Romney has officially accepted his party's nomination to be the next president of the United States of America.
In a speech to appeal to those disillusioned with the past four years he said he wished Barack Obama had succeeded on his agenda for change, but it was clear to see he hadn't.
I wish President Obama had succeeded because I want America to succeed. But his promises gave way to disappointment and division.

This isn't something we have to accept. Now is the moment when we can do something. With your help we will do something.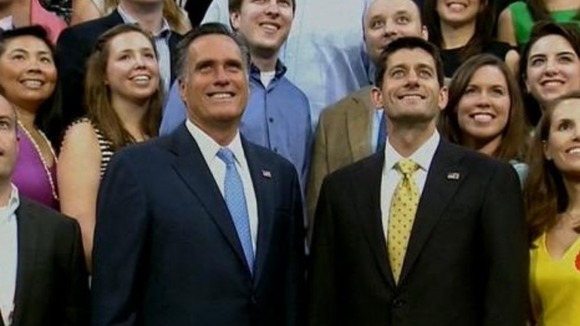 Mr Romney said it was time for America to stand up, and be restored to its former glory: with a backbone on the world stage, and an optimism for the future. He said:
Now is the moment when we can stand up and say, "I'm an American. I make my destiny. And we deserve better! My children deserve better! My family deserves better. My country deserves better!

So here we stand. Americans have a choice. A decision.
Mr Romney said that instead of promising to derail the environmental destruction caused by the country, he would promise to help ordinary families, struggling to make ends meet. He said:
President Obama promised to slow the rise of the oceans and to heal the planet. My promise...is to help you and your family
Mr Romney said it was time for America to give up the disappointments of the past four years, and look to the future. He said "America deserves better" and urged voters to work with him to build a better future.
Romney was introduced to the stage by Senator Marco Rubio who said:
Our problem with Obama is not that he is a bad person, our problem is that he is a bad president.

His ideas...risk us becoming more like the rest of the world, instead of inspiring the rest of the world to become like us.

Hope and change has become divide and conquer.
Before he took to the stage, Hollywood legend Clint Eastwood performed a improvised sketch where he interviewed and pretended to "have a few words" with Barack Obama.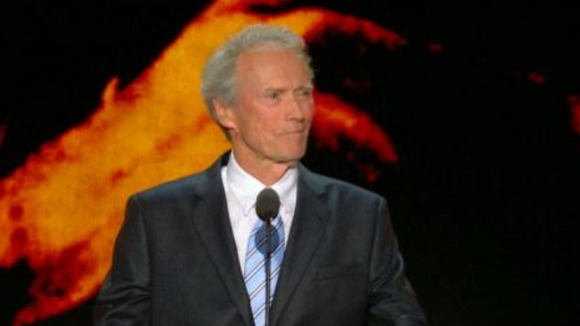 He said to delighted delegates:
We own this country, we have to remember that. Politicians are just our employees.

When someone does not do the job, we have to let them go.
Before chanting "Go ahead, make my day" with the excited crowd.