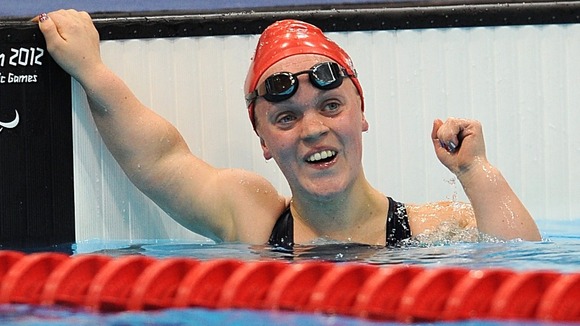 Ellie Simmonds broke her own world record to secure her second gold medal of London 2012 in the SM6 200 metres individual medley.
The 17-year-old produced a blistering freestyle leg to go past Oksana Kruhl to win in three minutes 5.39 seconds - beating the record she set this morning by 0.75secs.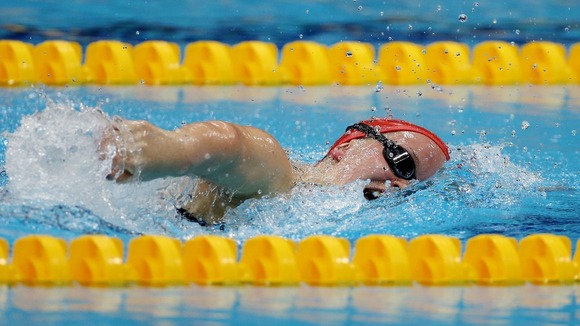 A delighted Simmonds told Channel 4:
I'm so pleased that I won - a world record again, another PB and to go on the podium again. I'm just so chuffed. Two golds now and I'm going to enjoy it.

That was a tough race. I was just trying to go as fast as I can and to do a PB. I'm just really happy.

My front crawl is my main stroke, it's where my advantage is, where I catch people up. She was ahead of me, and I panicked a bit. I didn't know if I could catch her up. I just kicked for home and really went for it.
It was Simmonds' second gold of the week having won the S6 400m freestyle on Saturday. The swimmer is still set to compete in the 50m and 100m freestyle events.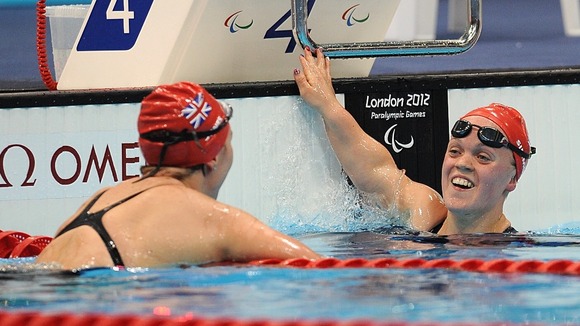 Great Britain's Natalie Jones took bronze in the 200m individual medley recording a time of 3mins 14.29secs.
I've worked so hard for this over the last three months. I'm just so delighted that I've got a medal.
It has been a successful night in the aquatics centre for Great Britain, with Sascha Kindred winning silver in the S6 200 metres individual medley.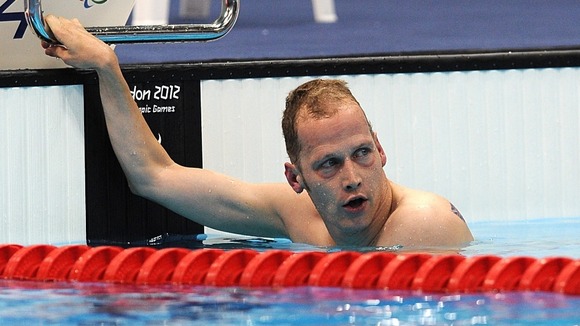 The 34-year-old went under the world record but still finished second, narrowly behind China's Xu Qing.
He told Channel 4:
That was what I wanted: a medal in this event. It's not the colour I wanted, but [it's] a new European record, a PB, so I've done my fastest time on the biggest stage so I can't ask for more than that.

It took a world record to beat me. I'm going to stand on the podium and be glad of that silver medal.
Susannah Rodgers also won a medal for Britain, winning bronze in the women's100m freestyle S7.