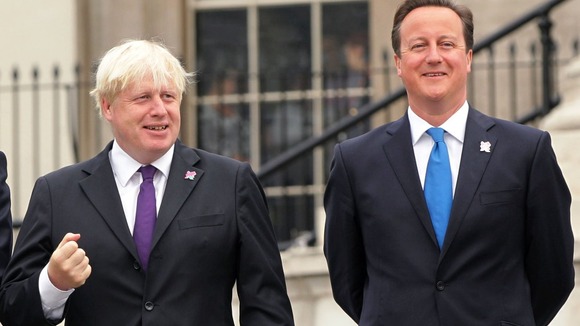 London mayor Boris Johnson has attacked the demotion of Justine Greening in the Cabinet reshuffle - claiming it shows the Government is intent on the "simply mad" expansion of Heathrow Airport.
Greening was named International Development Secretary in today's widespread middle-ranking reassignments. But Johnson attacked the decision, saying it showed the government was intent on building a new runway in West London.
There can be only one reason to move her - and that is to expand Heathrow airport. ' It is simply mad to build a new runway in the middle of west London. Nearly a third of the victims of aircraft noise in the whole of Europe live in the vicinity of Heathrow. Now it is clear that the Government wants to ditch its promises and send yet more planes over central London.
Deputy Political Editor Chris Ship reports:
Johnson said a third runway would have a serious impact on the quality of life thousands of Londoners, and vowed to fight any change of the government's current policy "all the way".
The third runway would mean more traffic, more noise, more pollution - and a serious reduction in the quality of life for hundreds of thousands of people. We will fight this all the way.
MP for the area Zac Goldsmith said it was clear the Government had changed their policy, and called for clarification.
Greening's appointment 11 months ago indicated the PM's position on Heathrow was solid. Yielding so easily suggests panic, not principle.
Real leadership requires clairty, not subterfuge. It's time for the Govt to be honest: has it changed its view on Heathrow; yes or no?