Mars disapproves of 'unhealthy' deep-fried version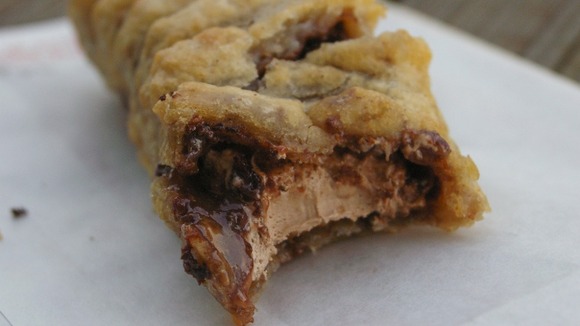 Chocolate manufacturer Mars is seeking a disclaimer to distance itself from the deep-fried version of the bar. The famous Scottish specialty is said to have originated 20 years ago at The Carron Fish Bar in Stonehaven, Aberdeenshire.
Mars say they are seeking a menu disclaimer to make clear they do not endorse or authorise the deep fried version as it is "unhealthy". A deep fried Mars bar is a normal Mars bar dipped in chip shop batter and cooked in a deep fat fryer.
The snack, often compared to a "messy crepe", has become popular in some areas across Scotland, northern England and Ireland. Anti-obesity campaigners say that at approximately 420 calories a pop the treat is a "walking heart attack."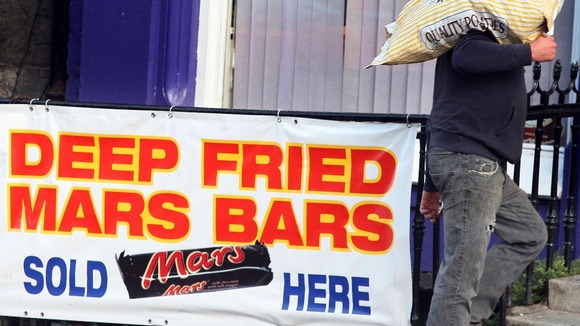 Mars sent a letter to The Carron Fish Bar, urging them to put a disclaimer on their menu to make it clear the snack is not endorsed by the chocolate giant as it "goes against its commitment to promoting healthy lifestyles."
The letter was sent after the owner of Carron Fish Bar, Lorraine Watson, told reporters she was thinking about applying to get special European protected status of her 'invention' that would bring it in line with Parma ham or Champagne.
Her dish has become a well-known Scottish stereotype and is often referred to as one of the country's other national dishes, after haggis.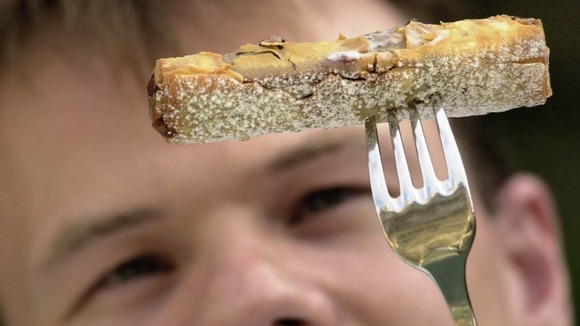 Plans to bid for EU protected geographical status, have been dropped. A Mars spokeswoman said:
We are really flattered that customers of Carron Fish Bar like our product so much that it has now become a flagship product for the store. No application for a protected geographical indication has been filed to date. Should an application be filed, unfortunately, we wouldn't be able to support it, as deep-frying one of our products would go against our commitment to promoting healthy, active lifestyles.
Lorraine Watson, told The Scotsman newspaper that the shop sold between 100 and 150 deep-fried Mars bars a week, 70% of which were to visitors to the town.
She said she was surprised to get the letter and stressed her 'invention' was not intended to offend their commitment to health lifestyles.
I was amazed when I got the lawyer's letter because I really feel they are giving me a slap on the wrist when I haven't tried to offend them. We have been selling this deep-fried Mars product for 20 years and this is the first time we have heard from Mars.

But we are quite happy to put a disclaimer on the main menu for the shop because I don't want any reason for them to come back and try some sort of court action against me.