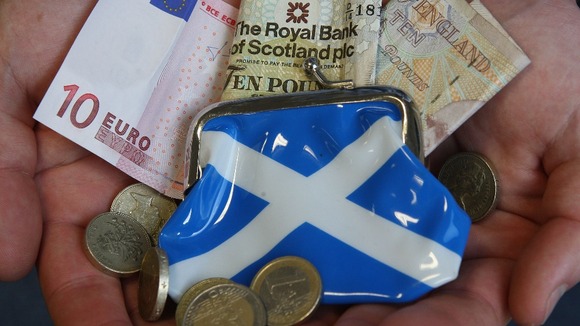 Just as Alex Salmond reshuffles his team to prepare for the battle for independence, so others get ready for battle too.
So far most businesses have kept quiet their views on whether to back or reject the idea of Scotland going it alone.
Today though, the Scottish CBI enters the fray.
The boss, John Cridland, will say later that if you tear a fifty pound note in two, "each half is not worth £25."
And partly due to uncertainty over what independence would look like, the organisation comes down against.
Just one group to give its view, but an influential one at that.
Addressing the CBI Scotland annual dinner, Mr Cridland will say:
The CBI has a collective view on independence and, I believe, a duty to express it.

CBI Scotland council is not convinced of the business and economic case for Scotland seceding from the Union and judges that businesses - Scottish, English, British - would lose out from the fragmentation of our single market.

We have two years to get this right, and get it right we must.
The immediate effects [of an independent Scotland] would be profound and, in the short term, costly.

When Slovakia separated from the Czech Republic, it cost the country 4% of its GDP in the following year.
The CBI is "not convinced of the business and economic case" for independence, Mr Cridland will say.