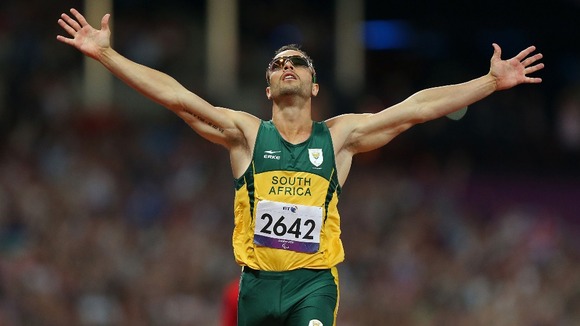 Oscar Pistorius has won the men's T44 400m gold, in the final athletics event of the Paralympic Games.
The South African stormed across the line in 46.68 secs, achieving a new Paralympic record.
The USA's Blake Leeper and David Prince won Silver and Bronze respectively.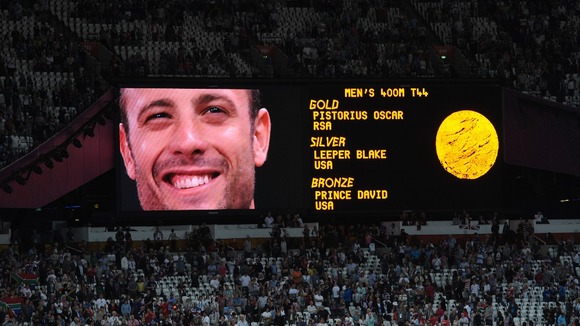 Brazil's Alan Oliveria - who had been considered Pistorius' nearest challenger - finished fourth.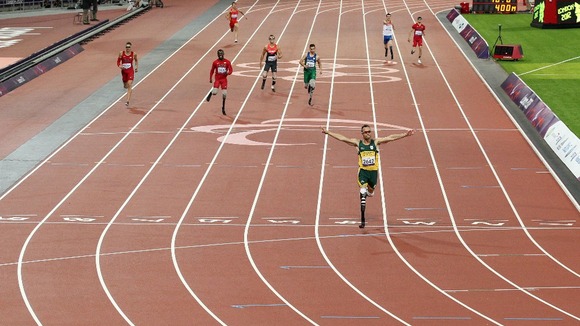 After his victory, Pistorius praised the "phenomenal" Paralympic Games.
This is one of the most amazing competitions I've ever been a part of, it's been a privilege to be here.

I think everybody's perceptions of disabled sport has changed. The Paralympic movement is phenomenal. It has been the most phenomenal thing.
Speaking on Channel 4, London 2012 chairman Lord Coe described Pistorius' win as "absolutely majestic".
Paralympic legend Tanni Grey-Thompson told BBC Radio 5 Live:
I think it's how the athletics had to end. It was perfect having Oscar Pistorius as the last event. He was despondent about his other events, so for him it's a huge amount of relief.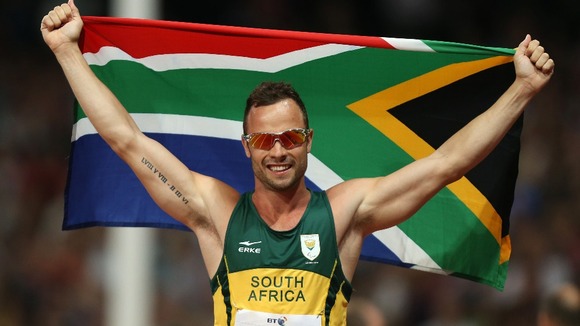 Great Britain's Jonnie Peacock who won gold in the men's 100 metre T44 final tweeted:
The author Tony Parsons tweeted:
Oscar Pistorius has transcended his sport as a sportsman does once a generation - changing minds is the greatest victory of all.
Oscar Pistorius - solid gold.