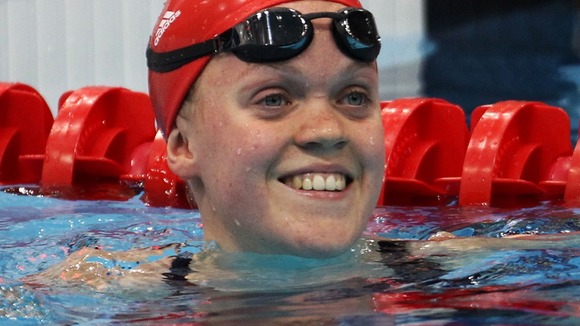 A hat-trick of gold medals proved a length too far for swimming sensation Ellie Simmonds today.
The teenager came second in the S6 100m freestyle final - losing out to her great rival Victoria Arlen, who broke her own world record with a time of 1:13.33.
The 17-year-old, was quick to congratulate Arlen - who is the same age - hugging her in the pool as the crowd showed their appreciation for one of the stars of the Paralympics.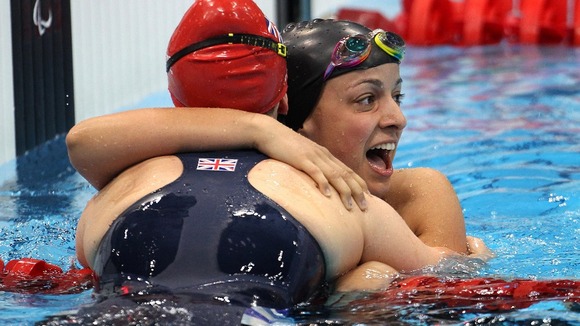 Despite missing out on the gold, Simmonds said she was "chuffed" to achieve a personal best time of 1:14.82 as she claimed her fourth medal in the Aquatics Centre.
I gave it everything on that last 15, I could see her (Victoria Arlen) but I just didn't have anything left.

I am just really chuffed with a PB by over a second, I'm just really happy.

I would have loved to have got the gold but you can't have everything.
– Ellie Simmonds talking to Channel 4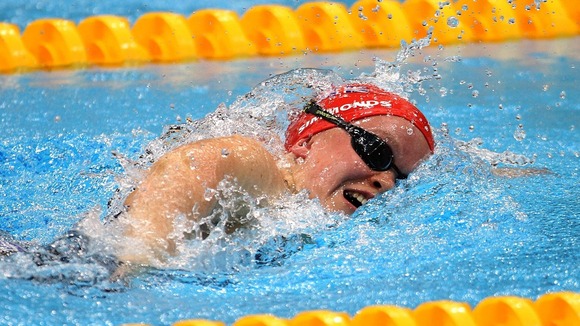 Ellie's father, Steve Simmonds, said his daughter had "done her country proud".
She delivers on the right stage and there's no bigger stage than this. She's done herself, us and her country proud.

Just because she didn't win tonight doesn't mean she hasn't given every ounce of what she's got.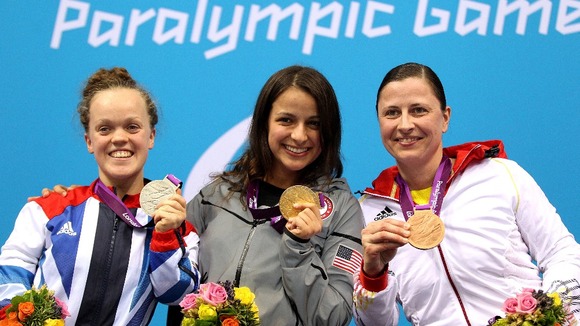 Simmonds is one of the games' standout performers, having won the nation's hearts by taking golds in the 200m medley and 400m freestyle, as well as bronze in the 50m freestyle event.
The A-Level student, who has dwarfism, has eclipsed her performance in the 2008 Beijing Games where she picked up two golds.
She also smashed the 200m and 400m world records en route to her two gold medals.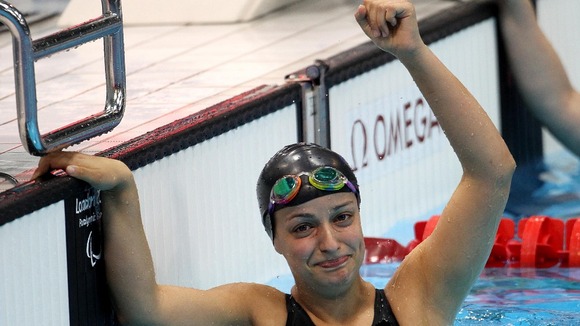 Arlen was allowed to race Simmonds after she avoided being reclassified by the International Paralympic Committee (IPC) in the run-up to the games.
The IPC initially ruled that the American, who was left in a vegetative state for two years after contracting a neurological virus that affected her spinal cord, was ineligible to compete in the same class as Simmonds.
But Arlen successfully appealed and one of the Paralympics' most enthralling rivalries was allowed to continue.