The closing ceremony - billed as the Festival of the Flame - lived up to its name as flame throwers, blazing torches and a gigantic heart of fire lit up the Olympic Stadium.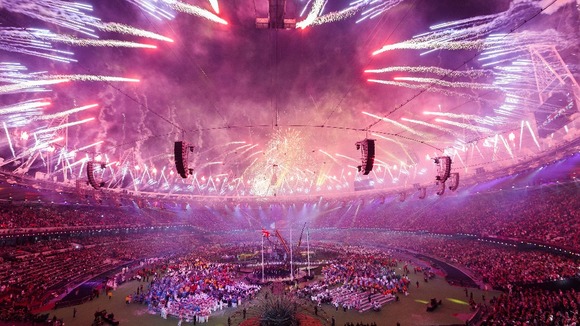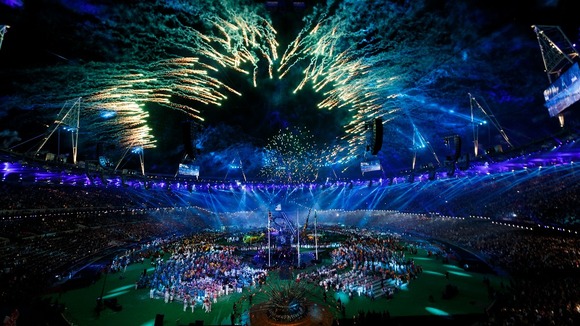 It was headlined by the band Coldplay who played hit such as Clocks, Viva La Vida and Paradise.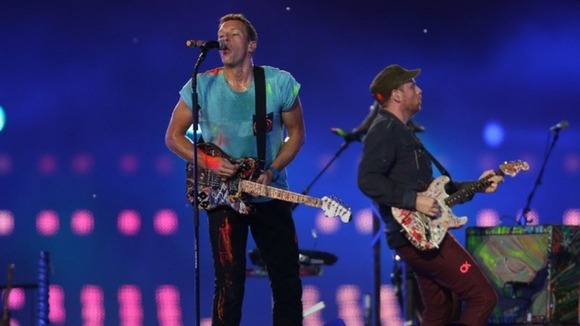 Popstar Rihanna performed Princess of China with Coldplay frontman Chris Martin and her smash hit We Found Love .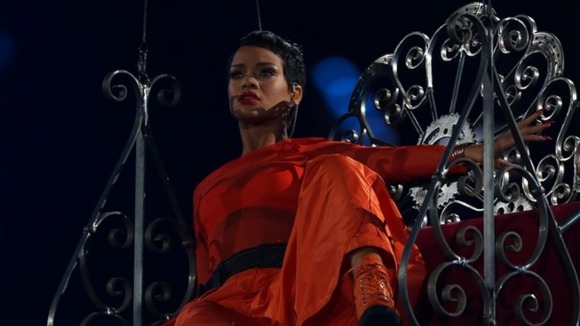 Hip-hop heavyweight Jay-Z also joined the party.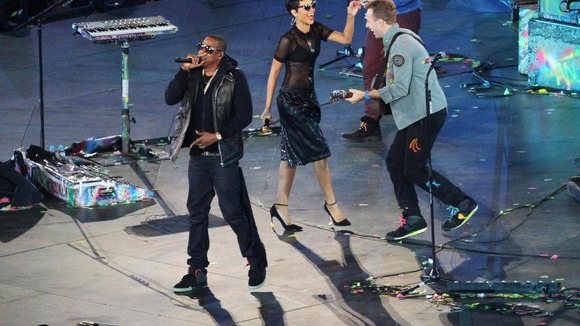 Oh my days! Paralympics closing ceremony is amazing..!! Jay Z Coldplay and Rihanna!!
Enjoying watching the closing ceremony, gutted I couldn't be there! Excited to watch Jay Z!
Earlier, blind singer Lissa Hermans sang the National Anthem at the start of the evening.
The singer, who is also autistic, entered the now-famous stadium's field of play on "the Human Endeavour machine", pulled by a team from wounded soldiers' charity Help for Heroes.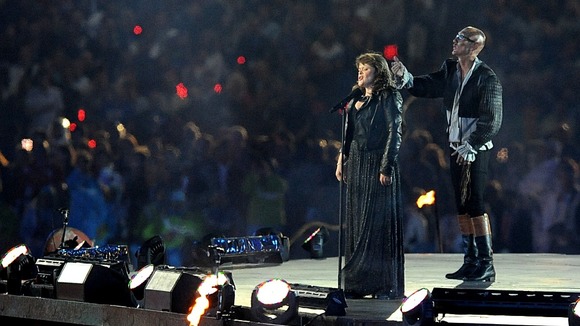 The team also raised a flagpole which war hero Captain Luke Sinnott -who lost both legs in a blast on the battlefields of Helmand - climbed to hang the Union Flag from the top.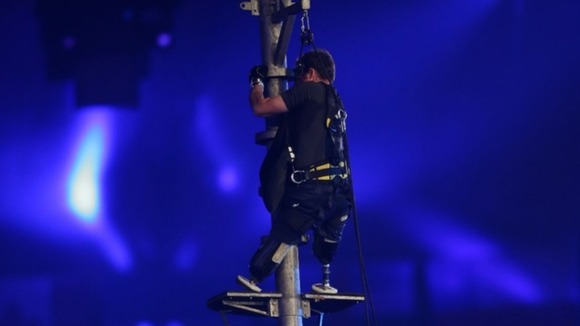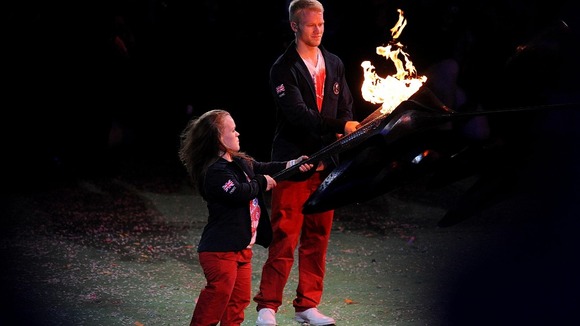 During the ceremony, Paralympic swimmer Ellie Simmonds, who won four medals during the Games tweeted:
What we have done for ourselves alone dies with us. What we have done for others and the world remains and is immortal. (Albert Pike)
I think that sums up all the inspirational moments from the past few weeks of sport.. You can be somebody. You can inspire millions.
Think of every child who's eyes lit up watching their role models become heros. Think of how many dreams have been planted..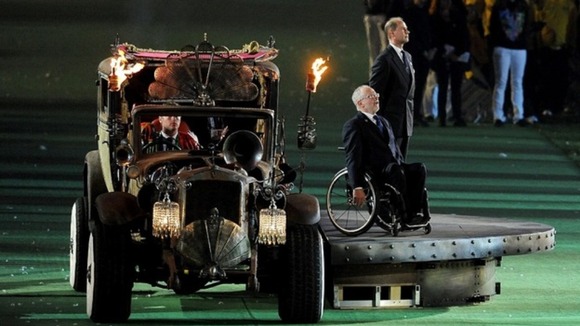 David Weir and Sarah Storey, who each won four gold medals at the London 2012 Paralympics, carried the British flag together during the ceremony.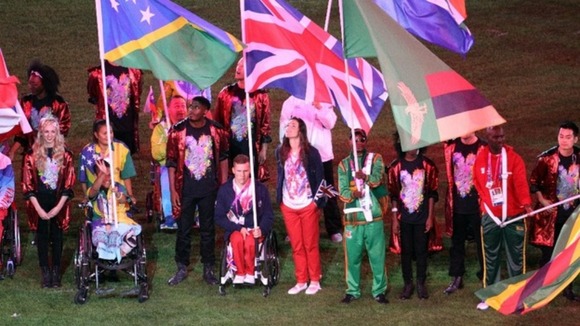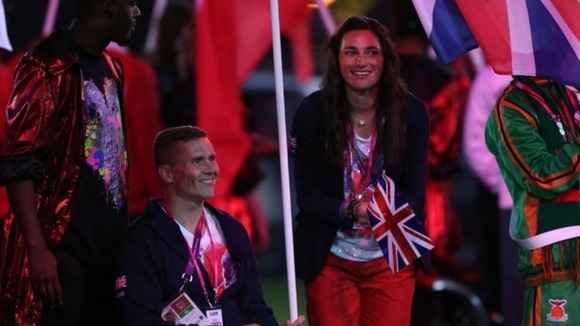 This has been very different #ClosingCeremomy from Beijing which was just beautiful. This one - for me - way better #loveit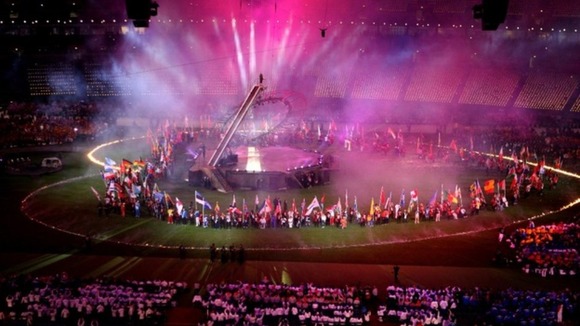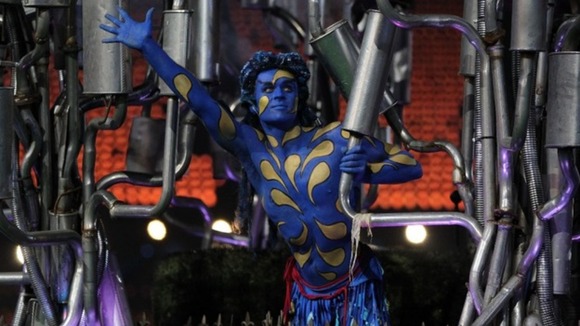 These have been the greatest ever Paralympic games! It's your turn now Brazil show us what you got! http://t.co/Uxi5DNqF