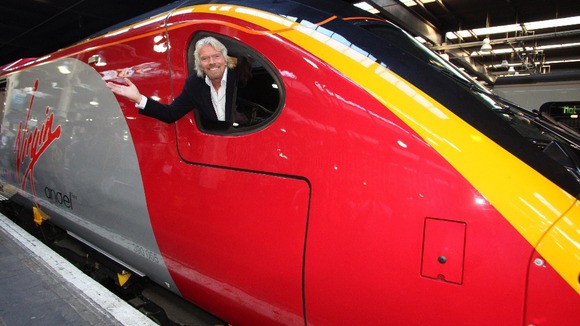 The Department for Transport (DfT) did not follow its own rules over the West Coast main line franchise bidding process, Virgin boss Sir Richard Branson told MPs today.
Sir Richard told the House of Commons Transport Committee that awarding the West Coast mainline to FirstGroup would be "bad for the country", and that the DfT had opted for the more "riskier" option.
Sir Richard was giving evidence after Virgins Trains launched a judicial review of the DfT's decision to award their rival group a new 13-year West Coast franchise.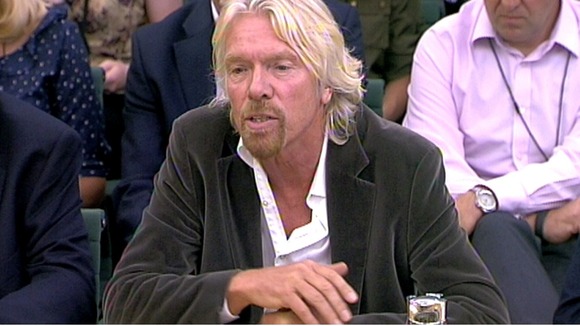 Sir Richard told MPs today:
The Virgin (West Coast franchise) bid is more deliverable and much more financially robust.

The DfT did not follow their own rules. The franchise system is flawed. The decision (to award the franchise to FirstGroup) is bad for the country, bad for passengers and bad for passengers on other franchises.
Sir Richard later slammed the DfT's decision deeming it "preposterous".
ITV News Political Correspondent Libby Wiener reports:
FirstGroup chief executive Tim O'Toole refuted claims made by Sir Richard today over the company having "cash issues", despite being awarded the rail franchise bid.
Mr O'Toole told the House of Commons Transport Committee that the allegations Virgin had made were "flat wrong".
No, we don't have a cash problem. We have steadily played down debt. This year we have pointed out that cash will be flat... but we believe cash flows will return to what they were.

I don't think there is any chance of our handing back the keys. Absolutely there is a risk. There is a risk in any venture of this kind.
Asked about concerns that jobs would be lost on the West Coast line, Mr O'Toole said the FirstGroup bid assumed staffing levels would be the same, at least for the first five years, while fares "will increase by the rate of inflation".
Mr O'Toole spoke outside after the meeting, saying Sir Richard's "colourful language" spoke for itself: