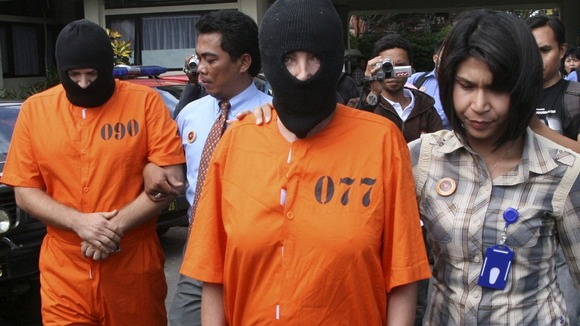 The police files on four British drug smuggling suspects have been formally handed to Bali prosecutors after more than three months of investigation.
Julian Ponder and Rachel Dougall, a couple who lived on the holiday island, have now been transferred to the notorious Kerobokan jail.
The crumbling prison was built to hold around three hundred inmates but houses almost a thousand.
One relative of an Australian inmate told me that it is fifteen to a cell inside, prisoners have to take turns sleeping because of a lack of floor space.
Julian Ponder is charged with drug possession and trafficking. He faces five years to life for the possession and the death penalty for the trafficking.
His partner Rachel Dougall, the mother of their six-year old daughter, faces a possession charge in relation to cocaine found in their villa during a police raid.
Their lawyer says Rachel Dougall was "in the wrong place at the wrong time".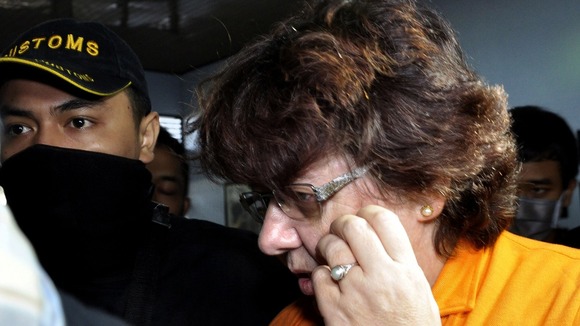 The couple were arrested after Lindsay Sandiford was caught with almost five kilos of cocaine in her suitcase at the Island's airport in May this year.
A senior customs official told me that the 56-year-old, who used to live in Redcar, co-operated and helped the police catch the other suspects during a six-day 'sting' operation.
She also faces the death penalty.
She is still being kept in police custody after she voiced fears for her safety, claiming she had been threatened by other prisoners who accuse her of being an informant.
Paul Beales, who also lived on Bali, is also now being held in Kerobokan jail. He told me he was meant to be the driver for Lindsay Sandiford.
All are now awaiting trial.