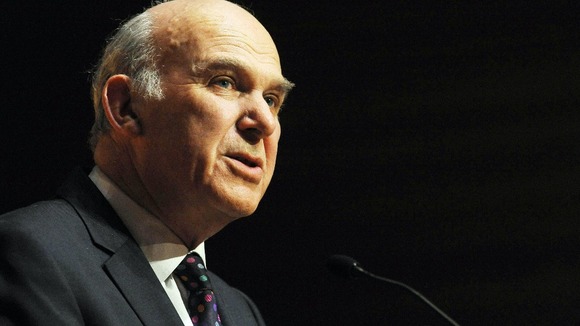 Business Secretary Vince Cable will announce that "no-fault dismissal" proposals are being dropped after a lack of support for the idea among the business community.
Workers instead face a drastic cut in how much compensation they can win in unfair dismissal cases, the Business Secretary will confirm today.
Company bosses will be given stronger legal protections to get rid of under-performing staff under a shake-up of employment laws.
Mr Cable has made no secret of his opposition to the recommendation, which many Tories backed, but aides were keen to stress the proposal was being ditched because there was "no significant evidence" that it would help employers.
For all the Government's talk that helping businesses to sack poor performing workers will make them more productive this is little more than a smokescreen to erode hard won rights.

Making it easier for bad employers to get away with misconduct is not the way to kick-start our economy and will not create a single job.
– TUC General Secretary Brendan Barber

The Business Secretary wants to bolster settlement agreements - where employers can offer under-performing employees a pay off - so they become more widely used to resolve disputes.

Under the proposals if the worker accepts the deal it will become legally protected so it cannot be used later as evidence in any court case or tribunal.
Ministers should be making it easier to hire, not easier to fire people. We are in a double dip recession due to this Government's failed economic policies, not because of the protections people have at work. Instead of adopting a credible plan for growth, this Government is attacking rights of every employee in this country.

Sacrificing people's rights at work is not the way to bolster consumer confidence and get our economy moving again.
– Labour's Shadow Business Secretary Chuka Umunna

Officials insist the move is fair to employees as they are not obliged to take the package and also incentivises bosses to offer a good package, which can include a binding promise of a favourable reference.

Mr Cable will also consult on plans to change the limit on unfair dismissal payouts to a maximum of 12 months' salary or set it at an even lower figure.

He wants to reduce the current £72,300 cap significantly in the hope of encouraging small businesses to start hiring more staff.