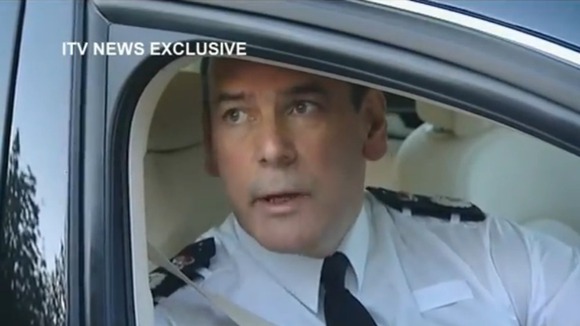 Sir Norman Bettison, the Chief Constable of West Yorkshire has told ITV News "there's nothing I'm ashamed of."
In an exclusive interview, the officer the families believe should resign for his role in the Hillsborough cover up, told ITV News:
I don't have anything to hide.

I've been waiting expectantly for the report to be published..I suspect I'm one of 1% of people that has read the report from cover to cover..and there's nothing I'm ashamed of.
I asked Sir Norman Bettison if while at South Yorkshire Police he was part of a 'black operations unit' to smear the fans. "No not at all", he said.
There wasn't a black ops unit. I wasn't part of it. I was part of a team trying to put together the facts in a concentrated time period for the Chief Constable.
– Sir Norman Bettison to ITV News

Sir Norman denied that in his statement yesterday he had blamed the fans again for making the police's job harder.
No, no, no, no not at all, quite the contrary...I said the fans were not the cause.
As for the calls for him to resign he said that wasn't news, that the families had said the same fourteen years ago when he became Chief Constable of Merseyside Police.
This was a senior policeman who is adamant he has done nothing wrong, nothing to be ashamed of, that the report does not in any way suggest he did otherwise.
But the Hillsborough families don't agree.