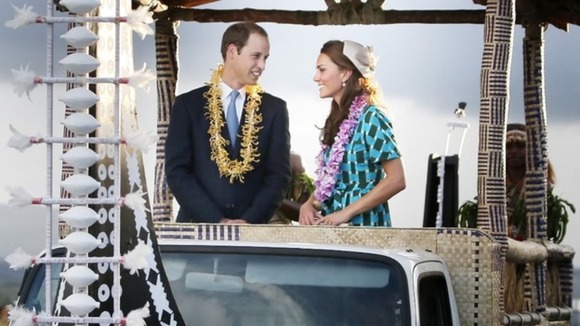 While their lawyers are preparing a legal case over topless photographs published of the Duchess last week in French Closer magazine, it was business as usual today as the Duke and Duchess of Cambridge arrived in the Solomon Islands.
The royal couple received a rapturous welcome from tens of thousands of people who came out to cheer their future King and Queen.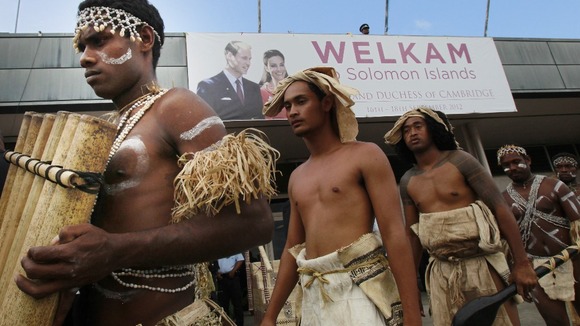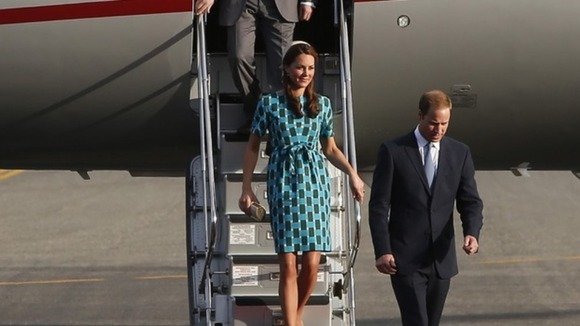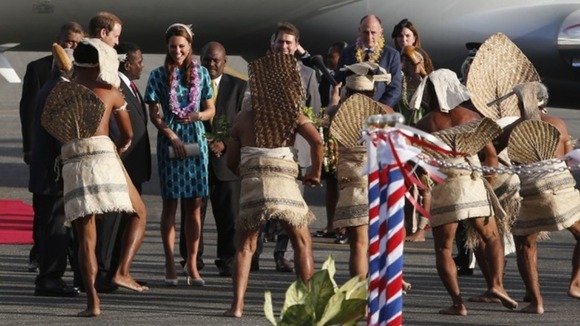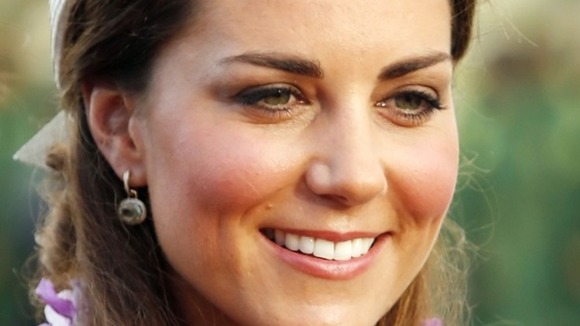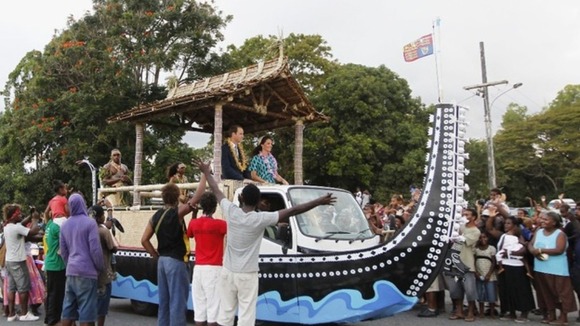 ITV News' Royal Correspondent Tim Ewart reports from the Solomon Islands.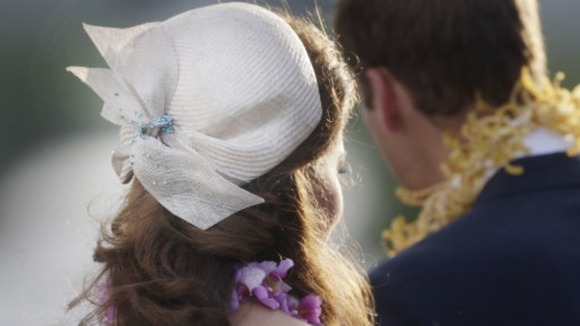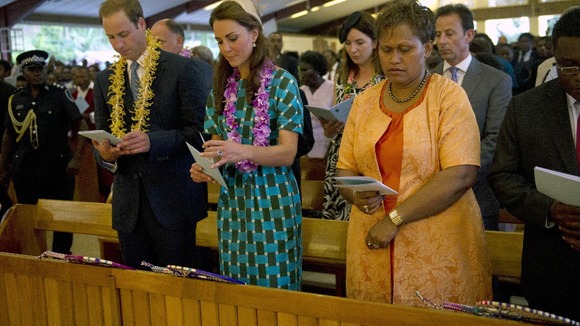 Kate had a last-minute change of wardrobe when she ditched plans a dress she had brought from London to a banquet and instead one that she had just been given by her Solomon Islands hosts.
She made the switch just half an hour before the state dinner when she walked into her room at the hotel in Honiara and discovered that the government had left her a strapless dress with a bright pink and orange batik design.
"She tried it on, she loved it and she is wearing it," said a royal aide.