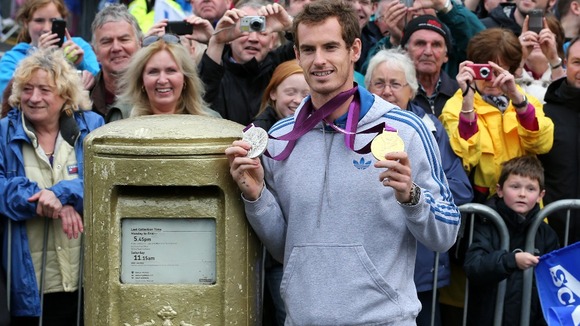 Olympic and US Open tennis champion Andy Murray was given a hero's welcome when he returned to his home town of Dunblane today.
Murray beat Novak Djokovic last week to win his first Grand Slam title. That victory came weeks after he beat Roger Federer to take the Olympic men's title at the London 2012 Games.
Thousands of people lined the streets of Dunblane, near Stirling, with Scottish flags and homemade placards to celebrate the 25-year-old's golden summer of success.
Even though they had spent hours waiting in the rain, the weather failed to dampen the party atmosphere as fans cheered and chanted Murray's name
ITV's News' Scotland Correspondent Debi Edward reports.
I had no idea what to expect, so to see so many people show up and show such support and hang around for so long in the rain and cold weather was unbelievable.
– Andy Murray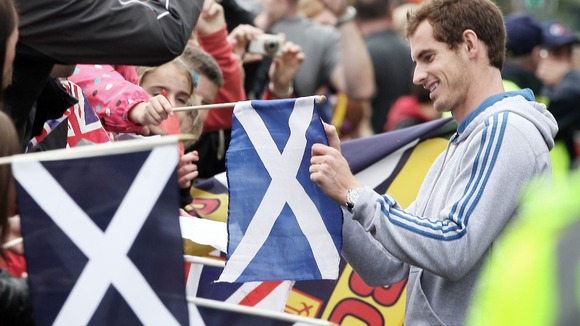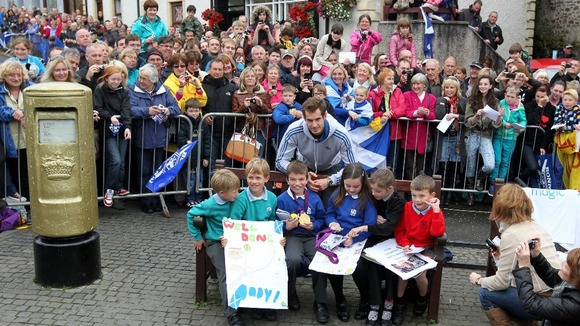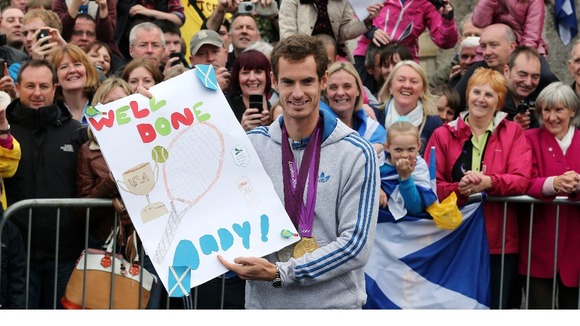 Cameron Reid-Thomas, 11, from Dunblane, was among those who waited to welcome the champion.
He said: "We're Andy's biggest fans, we all came here to see him and say well done.
"It's huge for all his fans to see him back here. He doesn't get back often because he's always training and playing tournaments."
Jonathan Beher, seven, from Dunblane, said: "Andy's my hero, I want to be just like him."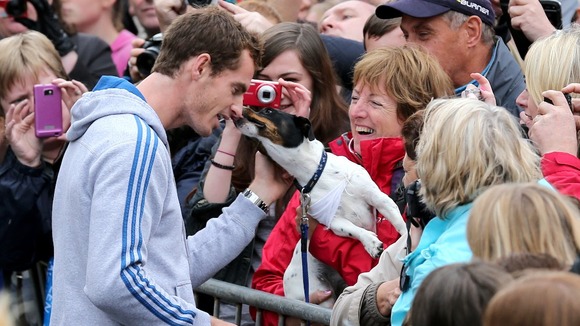 Neil Yarwood, 41, travelled from Perth with his wife Rhona and daughters Robyn, seven, and Iona, nine.
He said: "I've never seen Dunblane High Street like it. The atmosphere is fantastic."We're here to see Andy and give him the respect he deserves. He's had a great year and we're so proud of him."
Murray also took time to take part in a knockabout with youngsters at his old tennis club.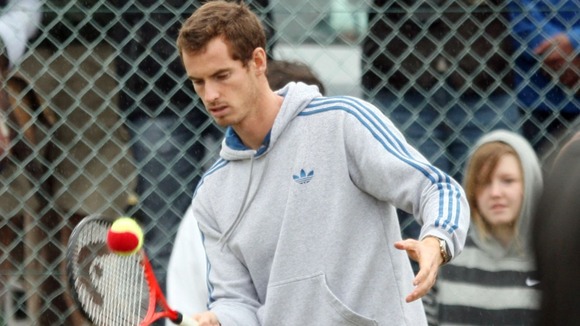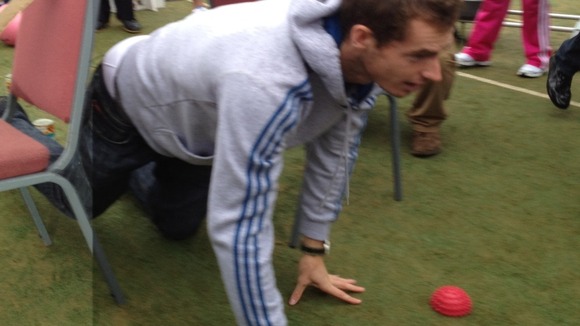 Local MSP Keith Brown, who called for the tennis player to be given the Freedom of Dunblane and Freedom of Stirling, said:
The feel-good factor in Dunblane was tremendous.

Andy has had a superb year and it was a privilege to be part of the hundreds of local people turning out to welcome him back to Dunblane.

Everybody was very excited to see him and give him the welcoming home he deserved.