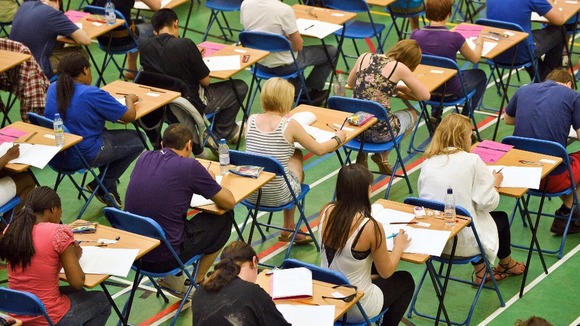 Details of a new examination regime to replace GCSEs will be announced today in the biggest overhaul of secondary school testing for a generation.
Education Secretary Michael Gove and Deputy Prime Minister Nick Clegg, who clashed openly earlier this year, will launch the reforms jointly after negotiating a plan agreeable to both sides of the coalition.
Some of the main changes, which apply only to England, are expected to include:
Emphasis on academic rigour and traditional end-of-year exams
An end to modular and rolling assessments
Cap on the proportion of top grades that can be awarded
No two-tier system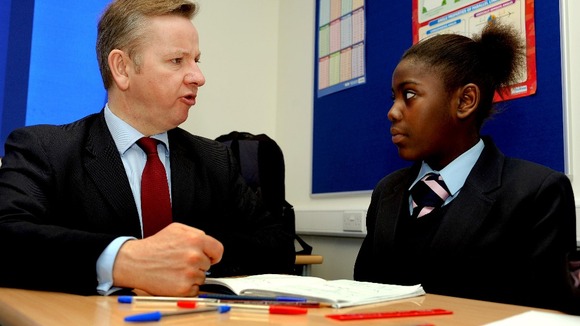 Although in some ways the changes represent a return to the old O-level system, Mr Gove is expected to give assurances that there will be no two-tier system of qualifications following protests from the Liberal Democrats.
Previously, more academically talented students took O-levels and the rest sat CSEs.
Nick Clegg said last night that he was confident the reforms could boost confidence in the exam system while maintaining a single tier system.
The proposed implementation of the reforms has been pushed back until autumn 2015, after the next general election.
It means an incoming Labour government could potentially repeal the changes before they were implemented.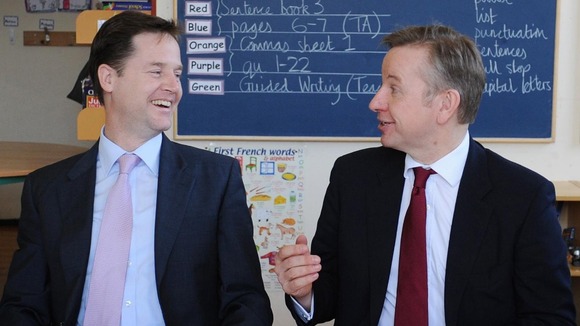 It is understood that Mr Gove and Mr Clegg have worked closely together over the summer to find common ground on an issue that has at times been divisive.
In June, Mr Gove's plans for a return to an O-level-style exam system were leaked to the press, prompting Mr Clegg to declare that the Liberal Democrats would oppose "anything that would lead to a two-tier system where children at quite a young age are somehow cast on a scrapheap".
A source told the Press Association that it had been a "really good coalition process" and that the end result would "raise the bar without shutting the door".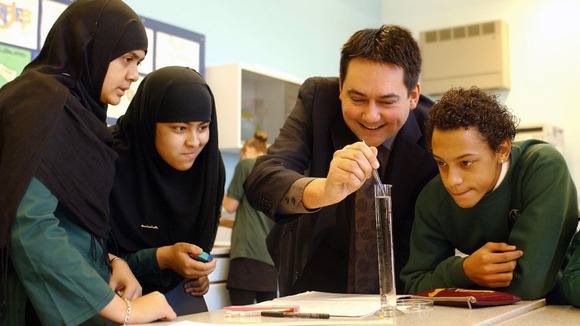 The announcement comes amid controversy over the grading of this year's GCSE English exams after the threshold required to obtain a grade C was raised between January and June.
Labour has not as yet indicated that it will oppose the plans, although it criticised the timing and the leaking of details to the press. Shadow education secretary Stephen Twigg said:
It is inappropriate for an overhaul of GCSEs to be leaked while young people taking English GCSEs this year have been treated so unfairly, and are still in limbo.

Labour supports rigorous exams but only if they don't act as a cap on aspiration. Politicians should not set an artificial limit on the number of top grades, rather the best work should be rewarded...

However, it is not clear how this new system will ensure a breadth of knowledge and skills and that pupils continue studying English and maths until age 18.

There has been no consultation on these plans, rather they have been drawn up in secret and leaked to select media outlets.
– Shadow education secretary Stephen Twigg