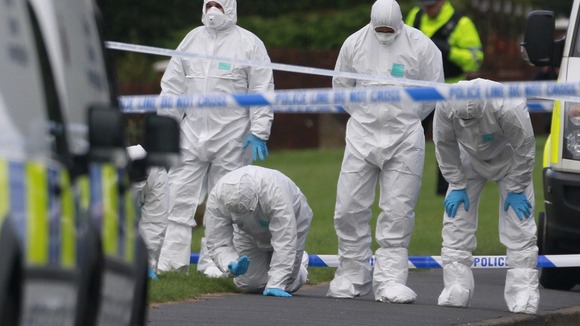 Two unarmed female police officers have been killed while attending a "routine incident" that led to the arrest of one of the country's most wanted men.
Both officers were fatally injured by shots fired on a housing estate in Mottram, Hyde, Greater Manchester.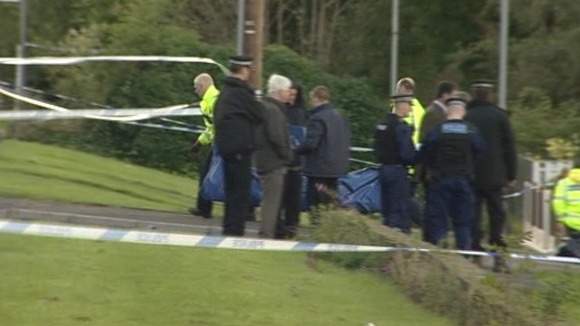 Dale Cregan, who was being sought in connection with two murders, gave himself up to police soon after the incident.
Greater Manchester Police said in a statement:
A long and dark shadow has been cast across Greater Manchester and my thoughts are with the officers' family, friends and colleagues.

We will be doing everything we can to support them over the coming days and weeks.
– ASSISTANT CHIEF CONSTABLE GARRY SHEWAN

Home Secretary Theresa May added:
This is a deeply shocking incident and a terrible reminder of the risks that police officers face every day to keep our communities safe.
A £50,000 reward had been offered for information leading to the arrest of Cregan, who they wanted to speak to over the murders of David Short, 46, and son Mark, 23.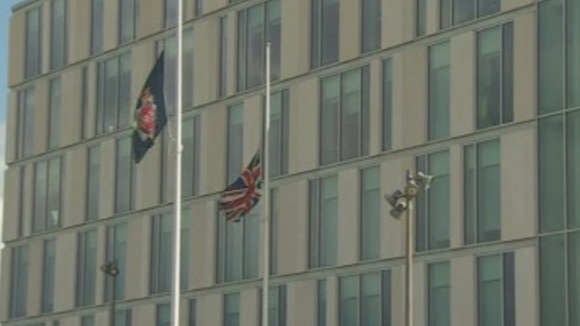 The father and son were killed in separate gun and grenade attacks.
David Short was killed at his home in Clayton, Manchester, on August 10, while Mark was gunned down at a pub in nearby Droylsden, on May 25. A gunman walked into the pub and fired shots which injured three other men.
Police said today two officers had been attending an incident at Abbey Gardens in Hattersley, Tameside, shortly before 11am today. They did not give details on the incident but described it as "routine".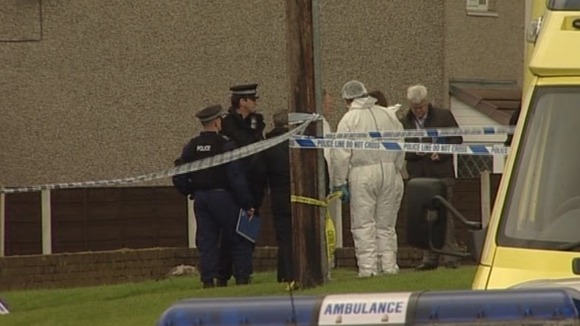 Police added there were reports that shots were fired and the two officers suffered serious injuries.
A short time later, 29-year-old Dale Cregan was arrested after he walked into a police station in Tameside.

Cregan has been arrested on suspicion of two counts of murder in relation to the investigations into the murders of David Short and Mark Short. He has also been arrested on suspicion of the murder of a police officer.
– Greater Manchester Police statement

Shadow home secretary Yvette Cooper added:
This is a painful demonstration of how police officers put themselves in harm's way every day to protect the public.
Four men have already been charged in connection with Mark Short's murder and are due to enter pleas at Manchester Crown Court in November.
Earlier this month a 33-year-old man also appeared at Manchester Crown Court charged with the gun and grenade murder of David Short.