A court in France has granted an injunction against the publisher of French magazine Closer blocking them from re-publishing or passing on topless photographs of the Duchess of Cambridge.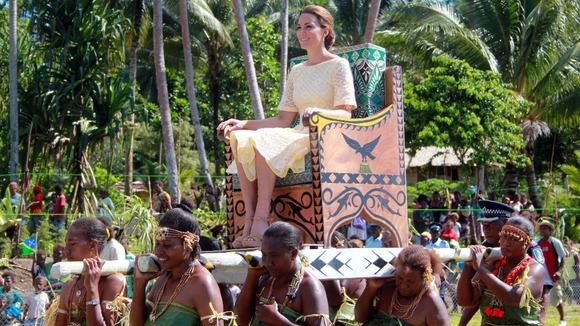 Under the ruling, the magazine will be fined 10,000 euros (£8,070) for each day it breaches the injunction and has been given 24 hours to remove all the images from its website and other online sources.
The injunction was granted by the court house in Nanterre, located outside Paris, in a four page written judgement.
These snapshots, which showed the intimacy of a couple, partially naked on the terrace of a private home, surrounded by a park several hundred metres from a public road, and being able to legitimately assume that they are protected from passers-by, are by nature particularly intrusive.

[The couple] were thus subjected to this brutal display the moment the cover appeared.
– The French court's written ruling

ITV News's Europe Correspondent Emma Murphy reports:

A lawyer representing the Duke and Duchess of Cambridge described the ruling as "a wonderful decision".

Maud Sobel said after the announcement, "We've been vindicated".

A spokesperson for St. James's Palace said, "The Duke and Duchess of Cambridge welcome the judge's ruling".

The lawyer for Italian publishing house Mondadori, which publishes the French magazine Closer, did not appear at the courthouse.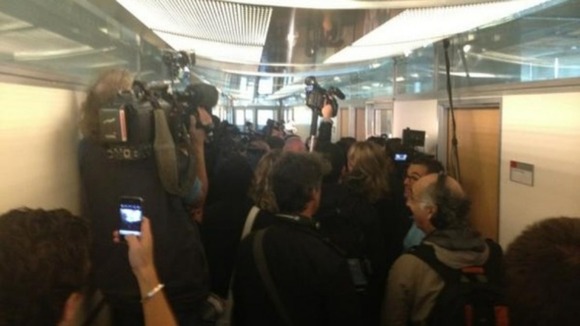 Another French court also announced today that it has opened a criminal investigation into the publication of the photographs after the Duke and Duchess of Cambridge made a formal complaint.
On Friday Closer published 14 intimate images of Kate sunbathing while on holiday in Provence, southern France, with one gracing its front cover.
Afterwards both Italian magazine Chi and the Irish Daily Star newspaper also printed the images.
Today's ruling only affects Closer magazine and its publisher.
Closer's publisher had told the court that the photos are not theirs to sell and that any reproduction of the images has "nothing to do with us".
Buckingham Palace previously called the photographs a "grotesque" invasion of the royal couple's privacy.