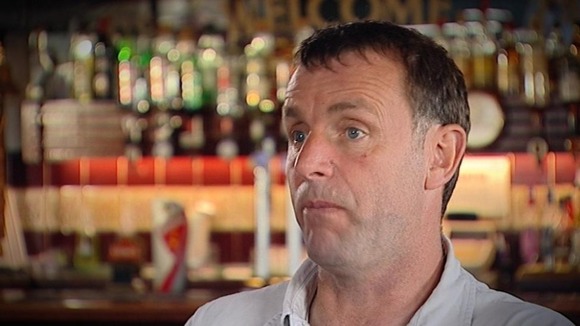 Geoff Moon runs one of the last remaining pubs in Sunderland's East End. But times are so tough he can only afford to keep it open Friday through to Sunday. No one, he says has the money to spend any more. "I've seen all the downturns but never known it so bad," he tells me in his empty bar.
We are becoming a ghost town. People are drinking more than ever but cheap liquor on their own and miserably behind their own front doors. No one is sharing their problems like we used to. The community here is dying.
Once an economic powerhouse with a mighty shipbuilding industry, Sunderland is perched on the mouth of the River Wear in the North East of England, and is my first stop on our journey down the Great North Road.
I'm here to assess the impact of the recession and the cuts on the community and to see if the Government's vision of a Big Society is becoming a reality.
Looking around I can immediately see how tough living in the East End, a pocket of East Sunderland is: One in four of the children are living in relative poverty according to the council, and unemployment in the ward of Hendon where the East End is situated, stands at 12.8 percent. It rose 19% between 2011 and 12.
Joblessness is taking its toll on the morale and confidence of the residents. According to statistics from the North East Public Health Observatory, 20 percent of people over 18 in Sunderland suffer from depression; the highest rate in England, and Government figures show that more people die of alcohol abuse in Sunderland than anywhere else in England here too.
83-year-old Peggy Lincoln has been a resident in the East End all her life. I meet her as she's hanging out her washing in the yard of her terraced house, distressed that her hanging baskets have been vandalised again by bored kids looking to make trouble. She tells me:
It's not easy here. But I manage. It's not the lack of money I mind, but the lack of care.
She's also distressed about the number of ex offenders housed in the area.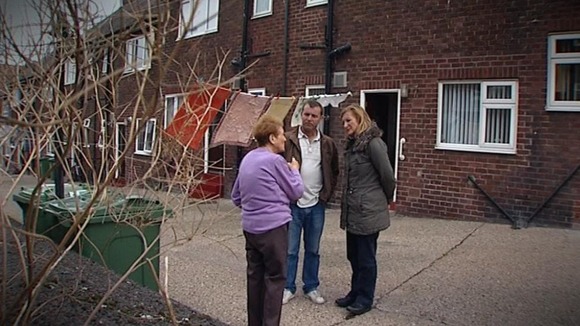 The area has seen hard times before. Mrs Thatcher, they tell me, nearly destroyed them but they have been sustained by their own spirit and 54 million pounds of New Labour investment under a scheme called 'Back on the Map'. That brought investment and regeneration but last year the money ran out, and since then the residents tell me the area has declined.
I meet Michelle Martin as she is packing up the contents of her house. She has had to sell her property after her café business went bust. She blames the downturn and the closure of a nearby local community centre which had brought jobs and people to the area.
"I am so proud," she tells me. "I never thought this could happen to me." She's moving in with her brother.
Other community workers have lost their jobs or had their hours cut back. At the nearby Hendon Young Peoples Project volunteers are struggling to keep the well equipped youth centre open for the estate's disadvantaged teenagers. Richy Duggan shows me around the impressive premises with its computers, pool tables and indoor courts. There's even a fully equipped indoor three storey multi coloured play area which is now only in use for two hours a week.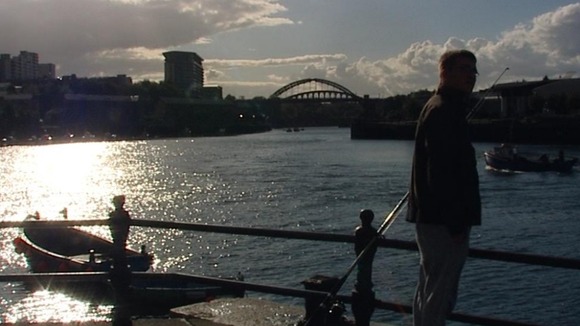 They tell me their funding has been cut by 40 percent and there's no longer the money to employ enough youth workers to run it. Boredom is the number one issue for the kids here; 16.9 percent of 16 -18 year olds the Hendon area of Sunderland are NEETS – not in Education, employment or training so anything on offer .
Talking to the youngsters I wonder why their parents can't volunteer to keep the place running for nothing. "Dunno," they mumble, and the community workers who run it cite Health and Safety regulations which stand in the way. But rather than stand empty some of the workers themselves often stay and work longer hours at the centre for nothing.
At Sunderland's Maritime Heritage Trust the workers are also all volunteers. Their small boatyard the only remnant of the once mighty ship yards which dominated the port and gave it purpose. The council allows them the premises rent free, and gives them generous rate reductions, but even so the Trust only has enough funds to keep it going the end of the year.
83-year-old Derek Rowall has been working on boats on the river all his life.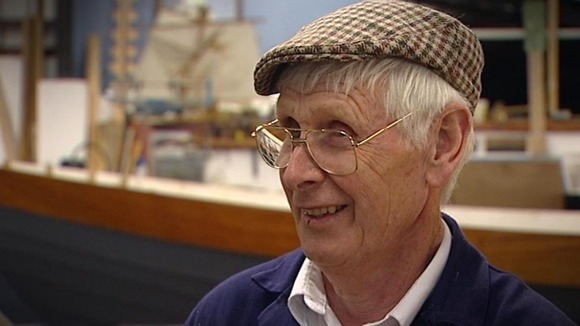 Maybe someone watching your programme will help us, otherwise we are sunk. David Cameron keeps going on about the Big Society but there's no sign of it here.
What there sign is of is the locals' determination to make the best of what they've got - which isn't always much. East Enders don't feel sorry for themselves for long in public.
According to the council, there are also signs of a spirit of volunteering. According to their statistics, 28% of residents in the larger East Sunderland area have taken part in formal volunteering in the past 12 months.
Geoff Moon is one of them. He puts his time to good use, taking kids on fishing trips when he can - for nothing. He also visits the isolated and elderly on the estate. He said:
The Big Society as an idea might work for the affluent with money and time to give away but not for those with neither of those we have nothing to give so itis pretty meaningless.
Wealthy businesswoman Anne Ganley gives it meaning though. She is someone with space and money to give away.
She's just agreed to allow a struggling East End boxing gym to take over part of her business premises for nothing.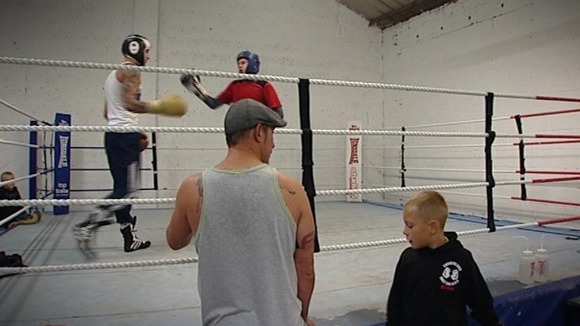 When the recession hit I needed less space so I've turned a negative into a positive,
Born and bred in the East End Anne says wants to give something back and others should too.
But the long term problems the area faces have their root causes in unemployment and deprivation and neither the big gestures of benefactors nor the small actions of volunteers will be enough to solve the areas underlying issues .