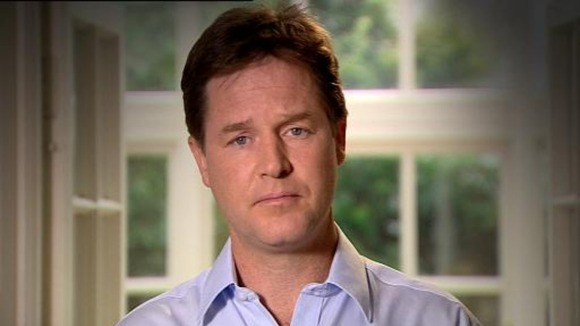 Deputy Prime Minister Nick Clegg has apologised to voters for breaking his party's election promises on tuition fees. In a televised addressed, due to played during the party conference which starts this Saturday he said:
There's no easy way to say this: we made a pledge, we didn't stick to it and for that I am sorry.
Political Editor Tom Bradby reports:
The leader of the Liberal Democrats said the party would learn from their mistakes, and promised to not make an election pledge they were not "absolutely clear" it could be fulfilled.
When you've made a mistake you should apologise but more importantly, you've got to learn from your mistakes and that's what we will do.

I will never again make a pledge unless as a party we are absolutely clear about how we can keep it.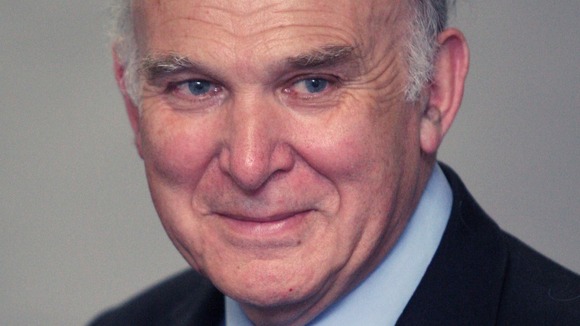 Appearing on the BBC's Newsnight, the business editor said that he took "collective" responsibility for the pledge even though he had had some reservations at the time.
He said: He said: "I was sceptical about the pledge but we agreed collectively to do it and I take my share of the responsibility."
He also denied that is had been an election stunt, saying: "It was part of genuinely felt wish to assist the student population.
"We weren't able to follow through with it, but it was deeper than a stunt."
Liam Burns, president of the National Union of Students said apologising for making the pledge instead of breaking the pledge was an "absolute disgrace" and "empty and hollow."
Mr Clegg said it was important for the party to "hold their hands up" and admit they made a mistake, and defended the decision to "leave the comfort of opposition" and forge a coalition government with the Conservative Party. He said:
When we're wrong, we hold our hands up. But when we're right we hold our heads up too. We were right to leave the comfort of opposition to face the realities of Government and I know we are fighting for the right things.