British couple's anger after Portuguese authorities seize daughter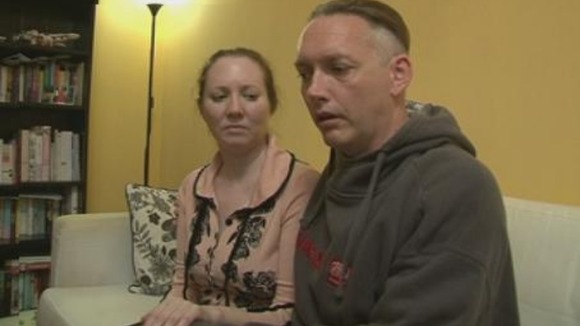 A couple have recalled the harrowing moment their daughter was taken away from them by Portuguese authorities outside a coffee shop - and their anger at the police's behaviour.
Stephen Street, 42, and wife Colette McPartland, 38, were accused of neglecting Scarlett, 2, but have since been cleared of any wrongdoing.
Ms McPartland told Daybreak that "almost everythig that has been orginally reported is completely untrue":
It's a bit of a mystery to us.

There were lots of kids running around and Scarlett was never more than a few feet away from us...she was never abandoned.

I was not drunk and I was perfectly capable of looking after my daughter.
Mr Street attacked the authorities for "putting us through a terrible experience" and said he had not had an apology.
His wife added: "It's been hell. I don't know how we've through it but thank God our daughter is safe and she's with us again."