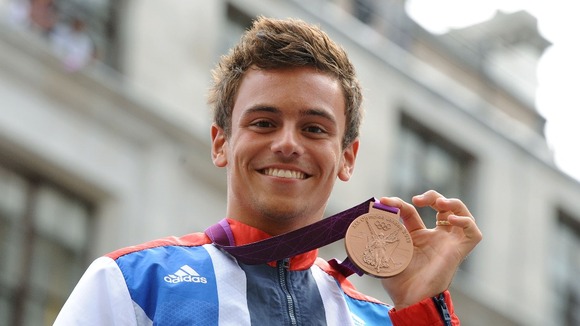 The teenager who sent offensive tweets about Olympic diver Tom Daley will not be charged with sending offensive messages, the Director of Public Prosecutions (DPP) has announced.
Daniel Thomas posted a homophobic tweet which was "no doubt... offensive" but prosecutors had to decide if it was so "grossly offensive" it was a criminal offence.
Because the tweet was aimed at his own followers only and Thomas deleted it after it had been spread further the CPS decided it shouldn't be treated as a crime.
This was in essence a one offensive Twitter message intended for family and friends which made its way into the public domain. It was not intendend to reach Mr Daley... It was not part of a campaign it was not intended to incite others and Mr Thomas resmove it reasonably swifty and had expressed remorse.
– The Director of Public Prosecutions (DPP) Keir Starmer

Sejal Karia reports:

Mr Starmer added he was issuing guidelines to prosecutors about allegations involving social media and would like a debate about the limits of free spech in the Twitter age.