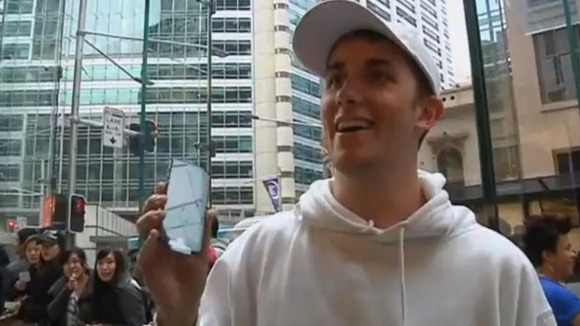 Apple users have been camping outside stores around the world to buy the iPhone5 - the company's latest smart phone.
The first person to get their hands on the new device was an Australian - Todd Foot - who been camping outside the Apple store in Sydney since Tuesday.
Frenzy around the new iPhone5 has been building over the last week - as thousands of fans queued up in-front of stores in Chicago, Singapore, Japan and Australia.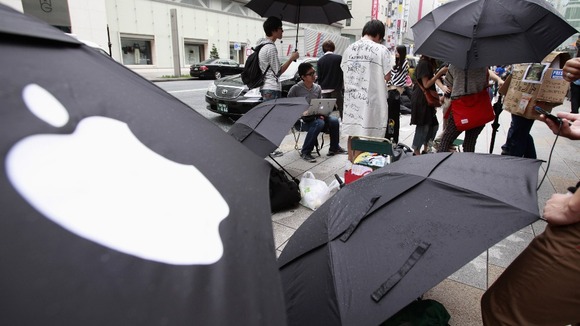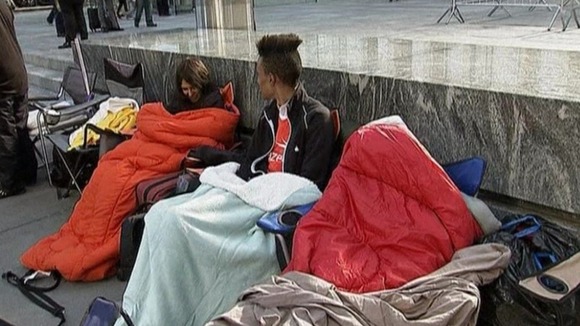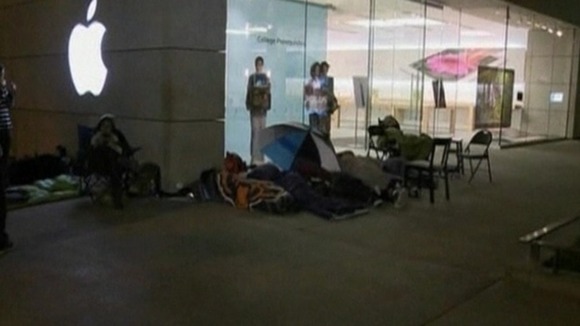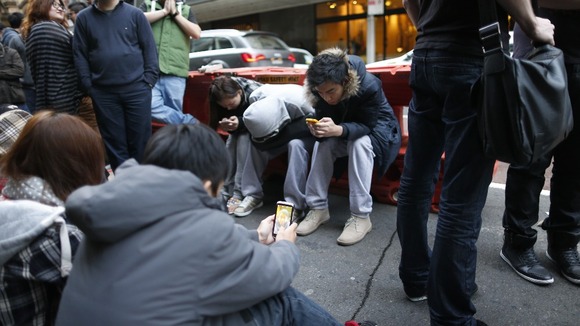 Hundreds of fans have also been queuing up outside Apple stores in London - ahead of today's launch.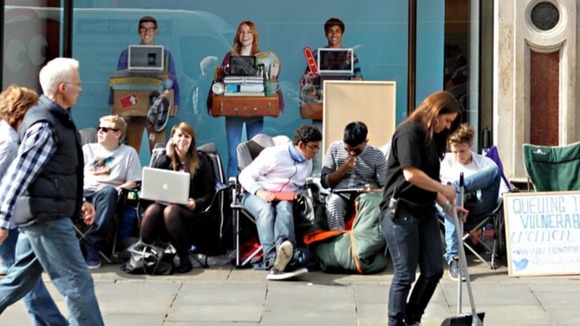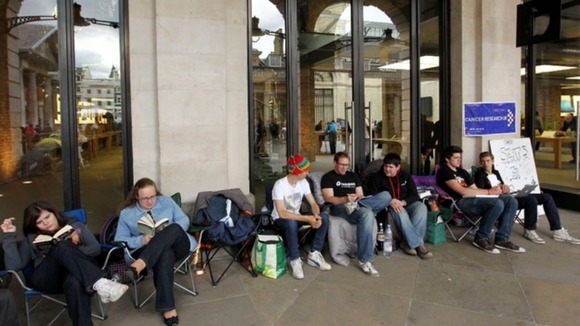 Many of them have been tweeting their excitement of getting their hands on the new iPhone.
Sitting outside Apple in London Westfield waiting for the iPhone 5 to come out #Excited
iPhone 5 queue update in Kingston, London. 22:50 - 8 people including @hartymcfarty . All have sandwiches and earphones. #iphone5 #geeks
The launch has not been without controversy as some users have cited inaccuracies in Apple's new mapping software.
The software reportedly has misspelt and misplaced the names and locations of many towns and cities.
Apple opted to stop using Google Maps on its products in June in favour of a different system, using map data from navigation specialist TomTom instead.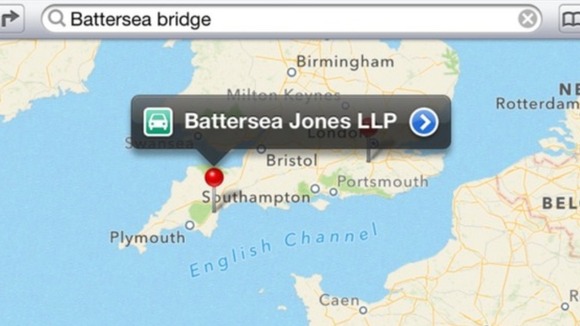 The information has already been installed on the new iPhone 5, which goes on sale today, and is packaged with iOS6.
Apple has yet to comment on the reported failings and TomTom told the BBC that it only provided map data and was not responsible for how it worked on Apple devices.