Kelsey Grammer does a runner before Piers Morgan interview
Frasier star Kelsey Grammer fled from a New York television studio just moments before he was due to be interviewed by Piers Morgan.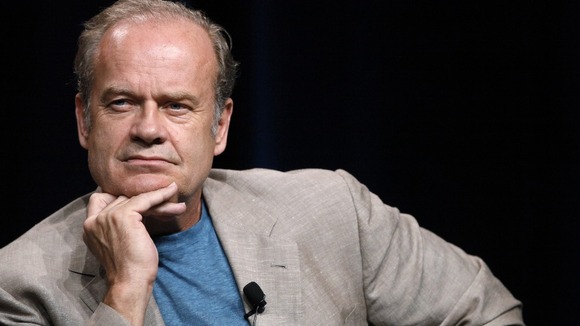 Morgan suggested on his Twitter page that the 57-year-old actor became uncomfortable when a photograph of his ex-wife Camille was aired at the start of the show.
Kelsey Grammer was supposed to be on my show now but ran out of the building. Strange. #CNN
So, Kelsey Grammer saw a photo of his ex wife Camille in the open to our show and legged it. Extraordinary. Never had this happen before.
I had a very friendly chat with Kelsey backstage, He said he was really looking forward to the interview. Weird. #CNN
Morgan later tweeted that he hadn't intended to ask him about his divorce from Camille.
I like Kelsey Grammer personally, but this was a shockingly unprofessional thing to do. I wasn't even going to mention his ex-wife!
The celebrity gossip site TMZ published a statement from Grammer's spokesman saying:
Piers needs to take responsibility for what he did to Kelsey. It's called accountability.
Grammer married Camille, a former Playboy model, in 1997
Their divorce was finalised in February 2011 and Grammer later joked that they hadn't had sex for a decade before the split
The couple are going through a legal battle for custody of their two children