Kelsey Grammer does a runner before Piers Morgan interview
Frasier star Kelsey Grammer fled from a New York television studio just moments before he was due to be interviewed by Piers Morgan.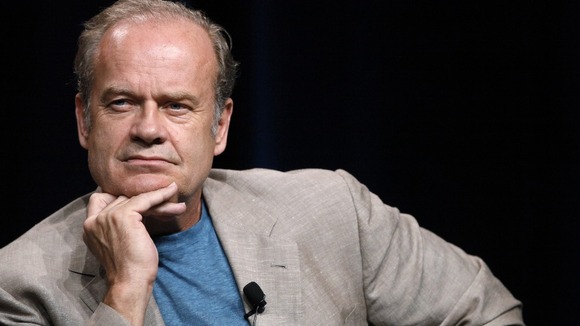 Morgan suggested on his Twitter page that the 57-year-old actor became uncomfortable when a photograph of his ex-wife Camille was aired at the start of the show.
Morgan later tweeted that he hadn't intended to ask him about his divorce from Camille.
The celebrity gossip site TMZ published a statement from Grammer's spokesman saying:
Piers needs to take responsibility for what he did to Kelsey. It's called accountability.
Grammer married Camille, a former Playboy model, in 1997
Their divorce was finalised in February 2011 and Grammer later joked that they hadn't had sex for a decade before the split
The couple are going through a legal battle for custody of their two children