Falling tax receipts and rising benefit payments - both largely driven by the weakness in our economy - have pushed the Government's borrowing up to record levels.
By the Government's preferred measure (public sector net borrowing excluding financial interventions) the budget deficit widened last month to £14.4 billion from £14.3 billion in August 2011.
In fact, if you strip out a one-off windfall when the Government took on Royal Mail pension assets, the total deficit since April stands at £59 billion - up over a fifth compared with this stage last year.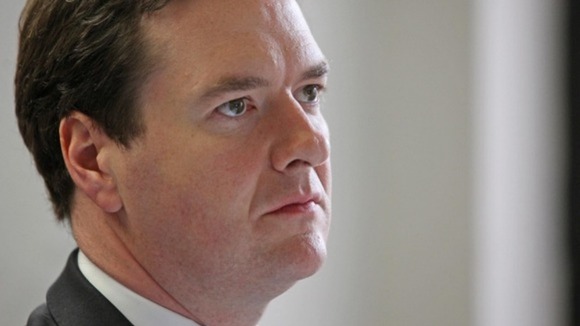 It is cold comfort for Chancellor George Osborne that this is actually not quite as bad as forecasts in the City.
He has promised to rein in overspending by imposing "fiscal rules."
Today's numbers add to expectations among economists that he'll have to break them.
But run not for the hills: as I reported last night, the Governor of the Bank of England said that the fiscal rules could be broken if the blame could be laid at the slowing world economy dragging down British growth.
The Chancellor is caught between the devil and the deep blue sea: a worsening budget triggered by a slowing economy and no chance of spending more to boost a recovery because of his rules to bring the budget under control.
Expect some nimble explanations in the Autumn Financial Statement in December.