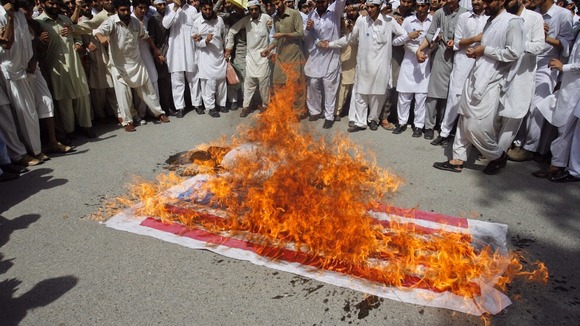 A Pakistani Minister offered $100,000 (£61,600) on Saturday for the death of an online filmmaker, who created the anti-Islam film which has caused widespread protests across parts of the Muslim world.
Pakistani Railways Minister Ghulam Ahmad Bilour told a news conference.
I announce today that this blasphemer, this sinner who has spoken nonsense about the holy Prophet, anyone who murders him, I will reward him with $100,000.

I invite the Taliban brothers and the al Qaeda brothers to join me in this blessed mission.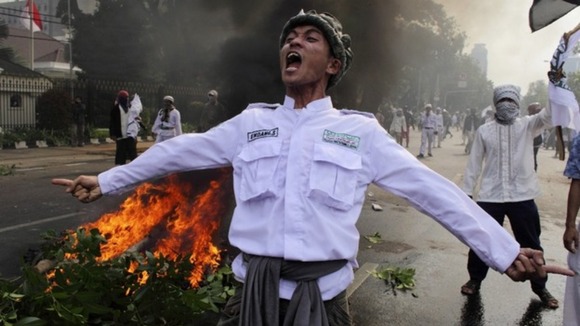 The bounty offer came only a day after more than 20 people died in clashes with police in different cities in Pakistan.
Scores of people were also injured on Saturday in Bangladesh's capital Dhaka following outbreaks of fighting.
The United States produced film, which has caused the controversy, denigrates Islam's Prophet Muhammad.
In response to Ahmad Bilour's bounty offering, Pakistan Prime Minister Raja Pervez Ashraf's spokesman Shafqats Jalil told the BBC that the Government "absolutely disassociated" itself from his comments.
Mr Jalil said in a non-party related personal statement:
He is not a member of the (ruling) PPP (Pakistan People's Party), he is an ANP politician and therefore the prime minister will speak to the head of the ANP to decide the next step. They are not ruling out action against him but say he will stay in his post for now.