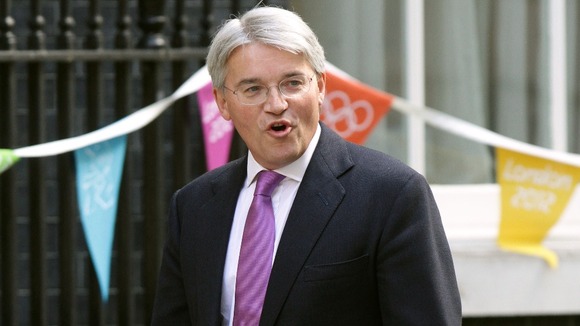 Calls for a full Whitehall probe into chief whip Andrew Mitchell's angry rant at Downing Street police have been rejected.
Cabinet Secretary Sir Jeremy Heywood said he agreed with the Prime Minister that there would not be "any purpose" in an investigation after Mr Mitchell said sorry for the incident.
Our Deputy Political Editor Chris Ship reports.
There clearly remains a genuine difference of view about what words were actually used.

But Andrew Mitchell has acknowledged that his words and behaviour were inappropriate and he failed to show proper respect for the police.
– Yvette Cooper wrote in a letter to the shadow home secretary

The news came with Mr Mitchell still struggling to put an end to last Wednesday's incident, when he is said to have launched a foul-mouthed tirade at police officers who stopped him riding his bicycle out of the main Downing Street gates.

The MP repeated his regret when he went in front of cameras for the first time this morning. However, he refused to answer questions about whether he had branded the police "plebs" - as their leaked written records of the conversation suggest.

In the letter, Sir Jeremy said that the head of security at Number 10 and the Prime Minister's principal private secretary Chris Martin had talked to the police sergeant involved.
The Prime Minister spoke to Andrew Mitchell and made very clear that his behaviour fell short of what he expects of his ministers.

(Mr Mitchell) then phoned the police officer in question to apologise personally and he has since reiterated his apology in public. The officer has accepted his apology.

I have subsequently discussed the matter with the Metropolitan Police Commissioner, Bernard Hogan-Howe.

Like the Prime Minister he is obviously very disappointed at the lack of respect shown towards the police and agrees that the behaviour fell short of what the police should expect, in particular from members of the Government.

However, in light of the apology given, and also the fact that the officer concerned has accepted the apology and does not wish to pursue the matter further, the Metropolitan Commissioner reiterated that no further action would be taken.

Given these circumstances neither the Prime Minister nor I see any purpose in a further investigation.
– Cabinet Secretary Sir Jeremy Heywood