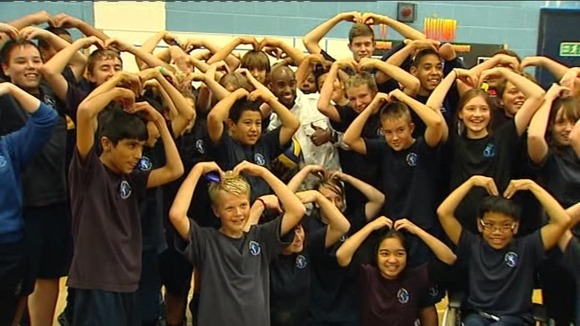 Double Olympic gold medallist Mo Farah returned to his old school in west London today for the first time since leaving.
The middle-distance runner visited Feltham Community College to talk to students about his rise to stardom and the Mo Farah Foundation.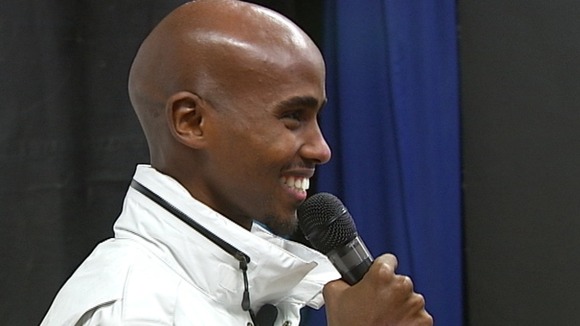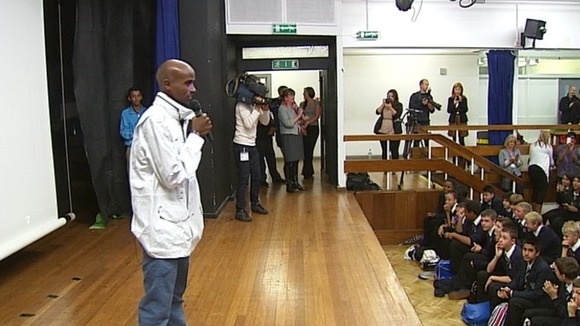 Arriving at the school gates earlier in the day, Farah tweeted his excitement but later admitted it felt "weird" to be back:
Back at my old school Feltham school this morning for a visit..! Been a long time... This where it all started..!!!
After speaking to pupils, Farah posed for photos and showed off his footballing skills. He earlier admitting to having dreamed of becoming a professional footballer, but his lack of ball control made it impossible.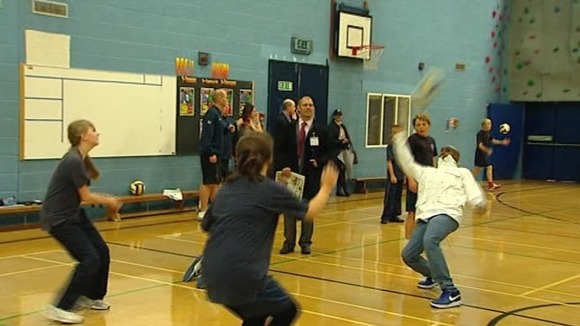 Farah also credited his school PE teacher with introducing him to the world of athletics.
As a teenager I wanted to play football, that's what I saw on TV. Watching my favourite team week in, week out.

And I just wanted to be like them. I was good at running but I wasn't as good at controlling the ball.

So thanks to the support of my PE teacher Alan Watkinson ... I got into running ... if it wasn't for him I don't think I would be running.
– Mo Farah, Double Olympic gold medallist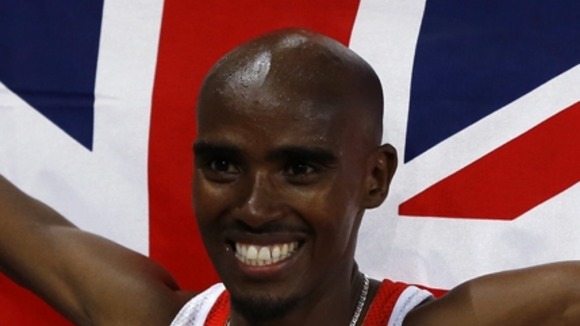 The sports hero told ITV News that he hoped he had managed to pass on some worthwhile advice to the youngsters, that if you work hard enough you can achieve your dreams.
I hope they did [listen] and I hope I gave [useful] advice. Because ... they need to know from this age that if they work hard at something then they can achieve.
– Mo Farah

Farah said he "loved being a dad" and that he adored spending time with his family, especially since the recent arrival of his twin daughters.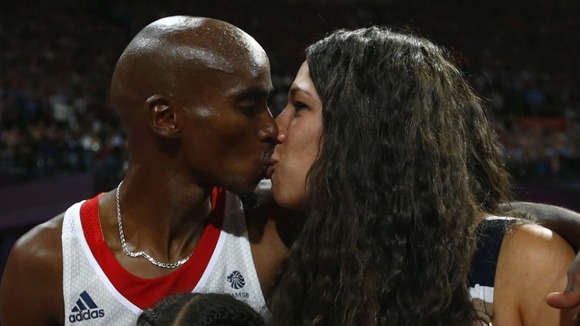 The Olympic gold medalist admitted that "it's going to be really difficult" when the time comes to go back to training, but it's something that he knows he's going to have to do if he wants to repeat his 2012 success.
I have achieved a lot this year but there's more people now that want to beat me so it's important that I have that in my mind.
– Mo Farah