Sad end for 26ft minke whale stranded on North Sea beach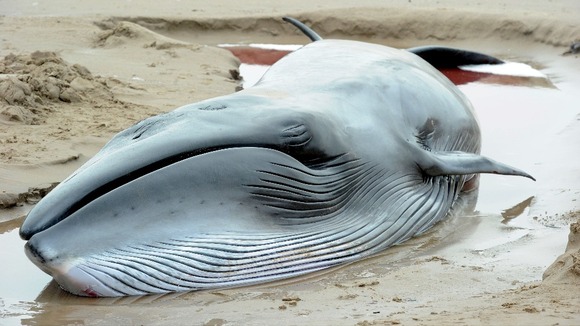 A 26ft (8m) minke whale has been put down after it stranded on a North Sea beach because specialists decided the animal was "too thin" to be returned to the sea.
Experts from the British Divers Marine Life Rescue (BDLMR) charity and a vet went to its aid when it was found in Druridge Bay, Northumberland, at around 7am.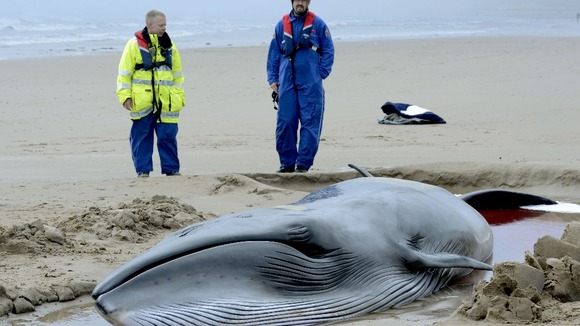 BDMLR operations director Stephen Marsh said that they would not attempt to refloat the whale.
Speaking from the charity's headquarters in Uckfield, East Sussex, he said:
It is too thin, it hasn't got any muscle on it at all, and the last thing we do is put an animal back in the sea that's likely to suffer and come back again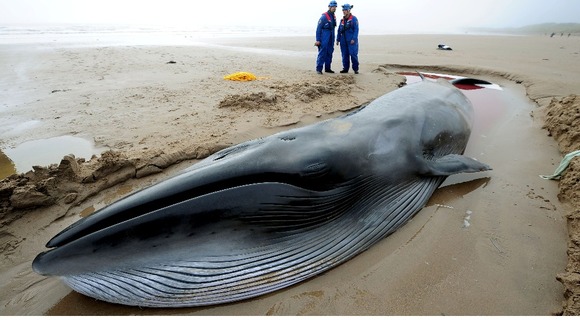 Veterinary surgeon Sam Prescott said he had not encountered a minke whale stranding in the area before and it is not yet known what caused it.
I received a call saying someone had found a whale stranded on the beach. Others had ascertained that it wasn't going to be viable for a refloat and so the most humane thing to do was going to be euthanasia.

Myself and other vets have now done that and it's now a case of salvaging the whale and making it available for post-mortem.

We don't know yet what's caused it. It's an adult whale and its condition is not fantastic and it may well have been sick prior to stranding.
– Veterinary surgeon Sam Prescott