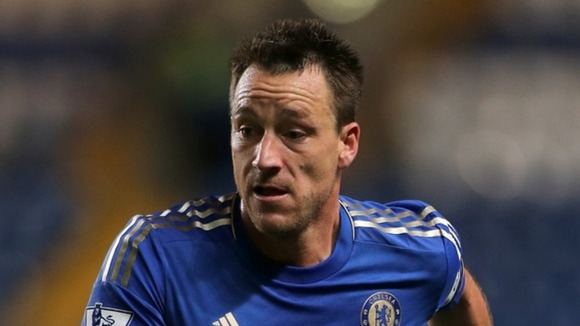 Chelsea captain John Terry has been banned for four matches and fined £220,000 after being found guilty of racially abusing Queen's Park Rangers' Anton Ferdinand.
In a statement, the Football Association said an independent regulatory commission "found a charge of misconduct against John Terry proven".
In July, the 31-year-old was found not guilty at Westminster Magistrates Court of racially abusing Ferdinand.
Terry had admitted calling the defender a "f**** black c*" during a Premier League Game on October 23 last year but he insisted he had only been repeating words he thought Ferdinand had accused him of saying.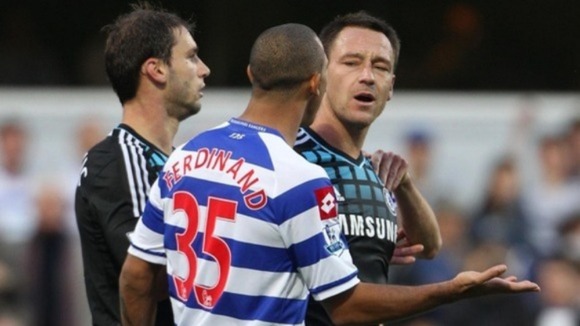 The FA's decision to press ahead with their own charges infuriated Terry to the extent that on the eve of the disciplinary hearing he announced his retirement from international football with immediate effect, saying his position was "untenable".
In a statement, the footballer's representatives, Elite Management said on his behalf:
Mr Terry is disappointed that the FA Regulatory Commission has reached a different conclusion to the clear not guilty verdict of a court of law.

"He has asked for the detailed written reasons of the decision and will consider them carefully before deciding whether to lodge an appeal.
Chelsea Football Club published the following statement on their website:
Chelsea Football Club notes and respects today's decision by the Football Association regarding John Terry.

We also recognise that John has the right to appeal that decision.

It is therefore inappropriate for us to comment further on the matter at this time.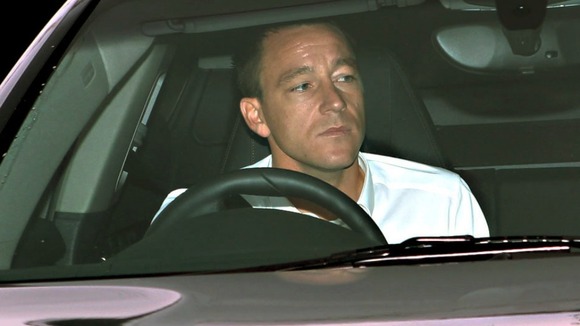 Many people have taken to Twitter to voice their opinion on the FA's decision including some well-known names:
The FA find John Terry guilty and give him a 4 match ban and 220K fine. Just one game more than a regular red card?
Not quite sure why Terry gets just a 4-match ban for worse racist abuse than Suarez, who got an 8-match ban? http://t.co/zm5dremP
12 Barton handbags. 8 Suarez racism 4 Terry racism FA. Inept.
Others said:
John Terry found guilty of racism. He gets a month holiday and no pocket money for a week.
Whether you like John Terry or not, the FA has shown it considers itself above the law.