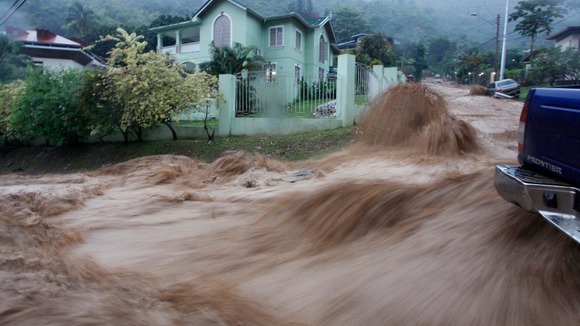 The body of a British woman who went missing in the Spanish floods has been recovered, her friend said today.
52-year-old Diana Dudes was reported missing in the town of Vera, Almeria, after torrential rain hit the area leaving at least ten others dead. She had lived in Spain for many years.
Her friend Genny Sutcliffe said her body was washed up this morning, however the Foreign and Commonwealth Office have not confirmed that the woman's body has been found, a spokesperson told ITV News they are currently in contact with the family. Mrs Sutcliffe said:
I was told that her body was found washed up in the lagoon. I'm not sure exactly when it was that she went missing, but the heavy rain started on Thursday night.
Mrs Dudes was a hairdresser who ran her own holistic therapy clinic. Her friend said she was "absolutely devastated"
She was absolutely lovely, very warm, very caring and with a great sense of humour. We are absolutely devastated. The devastation in that area is horrendous. I saw a house that had a car that had been swept into its front garden and a car in its back garden.A lot of people aren't going to be able to return to their homes for months.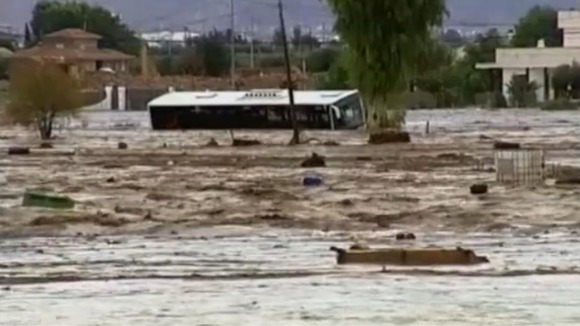 Torrential rain swept through the southern Spanish regions of Andalucia and Murcia on Friday, washing away cars and forcing hundreds of residents to evacuate their homes.
Among the dead are two children who were found drowned in a car in Puerto Lumbreras in Murcia, and an elderly man who was found dead near the town's cemetery, Spanish national radio reported.
The Foreign and Commonwealth Office said it was providing assistance to any Britons affected by the floods.
Jackie Broad, 58, who lives in Mojacar, Almeria, said she had seen cars washed away in the floods.
The river at the bottom of our road has burst its banks. There was a lot of water, in some places up to the roofs of shops and houses.

The water has run away now but it's left about a foot of mud everywhere. A lot of the roads are closed so we're having trouble getting around.
Meanwhile, 35 people were injured when a tornado swept through a fairground and knocked down a Ferris wheel in Valencia on Friday night.
The tornado damaged several rides and cut electricity at the temporary fair set up in the main square of Gandia, officials said.